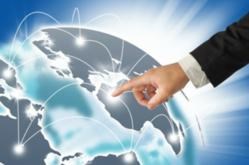 Harris Communications' new line of cell phone repeaters brings new power to customers and users by making dropped calls a thing of the past. Full details are available online at http://harriscommunications.net.
Charlotte, NC (PRWEB) August 20, 2013
Communication used to be slow, inconvenient, and untrustworthy. Way before cell phone repeaters (in fact, way before phones of any kind), smoke signals were used to send messages between villages. Although they traveled a great distance, they had numerous flaws: they couldn't be used on windy days, they created large amounts of heat, they couldn't work at night, and they could be easily intercepted by enemies. On the plus side, it was rare to lose bars in the middle of a conversation.
But thanks to Harris Communications, dropped calls can return to the past. Their innovative new line of cell phone repeaters amplify and power up correspondence, enabling cell phone coverage in any buildings customers may require.
In their words they "design, engineer, install and maintain these enhanced wireless networks that are guaranteed to improve voice and data communications for building and enterprise owners."
Best of all, all their packages are FCC and carrier approved.
Though their success with phone repeaters and bi directional antennas are all their own, Harris Communications owes a debt of gratitude to the photophone. This 1880s invention was similar to smoke signals; it required clear line of sight and sunny conditions. But with the advent of stronger laser technology, Heinrich Hertz would discover electromagnetic waves and the means to transmit them. This discovery would 'boost' the inventions of Nicola Telsa and Guglielmo Marconi, leading to the radio…and from there, cell phone technology. It's hard to imagine, but more than 4.6 billion cell phones are in use today.
And Harris Communications can boost the signal of nearly all of them. Their processes are so helpful that even other telecoms rely on them. Recently, MVP Health Care of Rochester NY renovated their headquarters. They trusted Harris Communications for a site consultation, and the problem was easy to solve: they created an all copper system that worked with, not against, the building's architecture. The clever use of phone repeaters made a real difference for employees and visitors. Now, MVP covers 750,000 members across New York, Vermont and New Hampshire with nary a dropped call.
From the smoke signal to the photophone to the modern day cell booster; the world of communication has come a long way. For more information on cell phone boosters, call 803-325-1717 or visit http://harriscommunications.net/estimate-request.