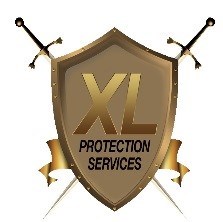 XL Protection's new security solutions combine video surveillance, professional security monitoring, and security patrols into one cost effective package. Full details are available online at www.xlprotection.com.
Garland, Texas (PRWEB) August 21, 2013
Home and business security is essential to making one's way in the world. But it can often be expensive, unwieldy, and an improper fit. In fact, popular culture seems to think so; consider Hollywood's image of a drowsy security guard, or one who inadvertently clunks his way into being eaten by the monster of the week.
XL Protection can do better, and now they're doing it just northeast of Dallas in the city of Garland with their new cost effective security solutions that combine video surveillance, live monitoring, and on call security patrols. And unlike competing companies, XL Protection provides the highest quality of professional security at the most affordable prices.
With other Dallas security companies, the problem is that security guards are only needed where there's a disturbance. With cameras monitoring customers' property (whether industrial, multi-unit housing, or commercial), the XL team can keep tabs on a wide array of businesses. And without stationing a guard at each location, they can keep prices low. If there's an event or occurrence, XL sends a dispatch team of fully alert, fully trained agents to deal with it. Customers can rest assured that their homes or workplaces are protected by Garland Texas security guards, instead of one or two on call agents.
Talk about giving Garland security!
Revisiting that monster attack, now with XL Security enabled: The Beast of Yucca Flats is mucking around near a downtown Garland office building. Within seconds, XL team has noticed something wrong. The suit-wearing Beast is easily caught in the IR camera, and with its 120fps recording speed, the building's owner can see it clearly. (If he wanted, the owner could sync the camera to his TV, iPad, laptop, or even phone). Before he (Tor Johnson) can cause damage, an XL team is dispatched, and the monster is shooed away before one can say "Flag on the Moon…how'd it get there?"
Although that example is a tad silly, Garland TX's security is no joke. Customers curious about saving thousands of dollars a month should be aware:
XL is offering free security consultations on its website, http://www.xlprotection.com. XL Security is a member of ASIS Security International and the Greater Texas Apartment Association and can be contacted at (214) 500-8270.