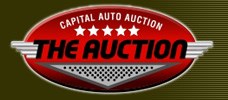 Capital Auto Auctions is now holding public used car auctions at four different locations. Full details are available online at http://capitalautoauction.com.
Philadelphia, PA (PRWEB) August 22, 2013
Driving can be a chore, and with the wrong car, it's nearly impossible. Philly, New York, New Jersey, and Delaware drivers know this; an oversized vehicle means slower parking, and slower parking means less time for everything. (At worst, it means spilling cheese steak all over an all-new leather interior). With the city on a comeback, drivers have to be at the top of their game, and that's the perfect description of Capital Auto Auctions who are now holding weekly public auto auctions at each of their four locations. Capital Auto Auction Philadelphia is easily accessible to potential buyers in New York, New Jersey, Delaware and all of Pennsylvania.
Run at 5135 Bleigh Avenue Philadelphia, PA, Capital Auto offers services everyone in the City of Brotherly Love can appreciate. Their responsive sales staff is second to none; they help customers find the custom truck, motorcycle, sedan, or coupe they're looking for at amazing prices Add in a wide variety of makes and models, and CAA is at the head of the class. Not to mention a variety of buying and selling options. As-is auctions are a tremendous thrill, as customers can save thousands of bucks (or end up with a fixer upper side project that'll keep automotive minds challenged). Customers are happy to know that the used car of their dreams is available in Philly (or in the convenient DC, Manchester, or Temple Hills Maryland locations).
Buyers looking for Pennsylvania used cars are advised to seek out Capital Auto Auction immediately. In a city as success oriented the home of Rocky (or a state as car-loving as good old PA), there's no time for driving inferior automobiles. The staff at CAA know all there is to know about cars, except how much they'll go for. Thus is the excitement of the auto auction.
Customer satisfaction is their highest priority, and their staff is committed to achieving this goal in every aspect of their business. Customers can call (215) 332-2515 if they have any questions or comments. If it's too late to call, customers will appreciate http://www.capitalautoauction.com, which is open 24/7. Internet auctions are also available. If a customer's in a different neighborhood, they should check out Capital Auto Auction's other locations:
Philadelphia Auction: 5135 Bleigh Ave
Philadelphia, PA 19136
Phone: 215-332-2515 Fax: 215-332-25534
New England Auction: 190 Londonderry Turnpike
Manchester, New Hampshire 03104
Phone:603-622-9058 Fax:603-622-9063
Washington D.C. Auction: 905 Brentwood Rd.
NE Washington DC 20018
Phone: 202-269-3361 Fax:202-529-4452
Maryland Auction: 5001 Beech Rd.
Temple Hills, MD 20748
Phone: 301-316-4980 Fax:301-316-4982