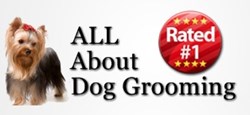 Learn to Groom is now offering professional dog grooming courses that can be taken at home. Full details about Learn to Groom's dog groomer classes can be found online at www.learntogroom.com.
Jacksonville, FL (PRWEB) August 22, 2013
Dog lovers across the nation are learning how to turn their affection for animals into successful financial opportunities by learning how to establish their own dog grooming businesses through low cost, home study courses offered through LearnToGroom.com. Pet care professionals are part of the $62 billion pet industry that enables them to turn their passion for animals into highly profitable, recession proof, independent businesses and Learn To Groom is helping aspiring groomers to receive the training they need to start a dog grooming business.
Learn To Groom's dog groomer training program teaches individuals how to become pet care professionals, start their own businesses on a shoestring and develop them into highly profitable ventures within a few weeks after completing the dog grooming class. The training, now being offered at $249.95 (a significant discount), is a comprehensive course that includes a detailed study manual, step-by-step training with eight hours of dog grooming DVDs, and one-on-one coaching. Students receive a certificate of training after completing the dog groomer course, which opens the doors for them to launch their own businesses and begin making up to more than $250 per day with the independence of making their own work hours and setting their own fees.
Participants in the training program learn to groom dogs with all of the professional tricks of the trade needed to master how to bathe, clip, and style more than 30 popular breeds, and how to start their own home businesses quickly with little cash investment required.
Dog groomers enjoy high profit margins with low overhead in a profession they can practice anywhere in the world under their own terms. Working as their own bosses, independent groomers can ply their trade in either a salon or with a versatile mobile unit, which has advantages such as much lower overhead, being able to work with no interruptions, closer relationships with customers, setting their own timetables, and the freedom to accept as much work they want with no restrictions from set office hours. In addition to training dog groomers, Learn To Groom also helps groomers set up their own mobile units with a training manual that will take them from the first step of deciding what vehicle to choose through the complete construction of the interior components, plumbing, electrical, and climate control, and even the outside design of their vans. They also offer a DVD instructional guide that follows the step-by-step putting an actual mobile grooming van together.
Learn to Groom of Jacksonville, Florida, was founded in 1975 by Richard and Carol Doggett who were taught by a family member who was trained at the renowned New York School of Dog Grooming. The Doggetts were the first groomers in the country to offer mobile dog grooming services as part of their operation. They began designing and building turnkey mobile grooming units on a small scale and later developed their successful home study career development package, which has helped many dog lovers learn the craft of dog grooming and begin their own successful mobile grooming businesses.
Complete details on Learn To Groom's training program and mobile unit design instruction can be obtained by visiting the company's website, LearnToGroom.com, or sending an email inquiry to ContactUs(at)LearnToGroom(dot)com. Telephone inquiries for those who want to learn dog grooming can be made at (888) 800-1027 or (904) 710-8318.