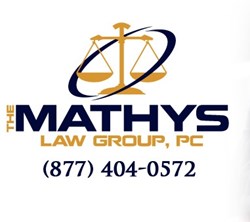 The Mathys Law Group's new debt rebuilding plan is now helping customers reduce debt faster than ever. Full details are available online at www.themathyslawgroup.com.
Los Angeles, CA (PRWEB) August 27, 2013
With a fast track post debt-rebuilding plan, Los Angeles debt relief law firm Mathys Law Group, PC, has created a user-friendly system that allows clients to reduce their debt in a swift and efficient manner. Those seeking debt reduction or bankruptcy protection can log on to The Mathys Group, PC website. Potential clients can supply their debt information and both receive an instant estimate of what might be possible and trigger a free consultation for the law firm's service. After speaking to a representative over the phone, potential clients facing impending financial peril have the power to have the law firm file for immediate bankruptcy for the client. Alternative, the best option may be to enter into a debt relief program. This process allows clients to rebuild their credit in a rapid and pragmatic fashion. The welfare of the client is the firm's top priority.
Marc Mathys has been a licensed bankruptcy attorney since 1982. Mr. Mathys has made it his mission to help clients find relief from debt and financial burdens. Bankruptcy issues differ among clients. Marc Mathys and his trusted team of attorneys and support staff work to ensure that each client is provided the specific care he or she may need. The Los Angeles debt relief law firm offers many services including reducing liability, increasing cash flow, and positioning clients for a fast financial rebuilding process.
Filing for bankruptcy is different for each individual. While some people may need to file bankruptcy, others may be advised to enter into one of the law firm's legal debt resolution programs. This process allows clients to improve their future financial position. Those individuals looking for a bankruptcy attorney in Ventura or a bankruptcy attorney in Camarillo can trust that they have the Mathys Law Group on their side.
Creditors have a history of severely harassing clients. The law firm's staff has a history and detailed knowledge of consumer protection laws and will inform clients about their rights with respect to over debt collectors. The staff will handle all incoming communication and phone calls from debt collectors to ensure that collection is handled in a legally sound manner. The Mathys Group, PC website offers links to educate potential clients about federal collection guidelines, debt collector tactics, and the fair debt collector's act.
The Mathys Group, PC is a bankruptcy law firm and a member of the National Association of Consumer Bankruptcy Attorneys. The Los Angeles bankruptcy law firm is also a Better Business Bureau accredited business.
For more information please visit, http://www.mathyslawgroup.com or call to speak to an expert bankruptcy customer service representative at (877) 404-0572.