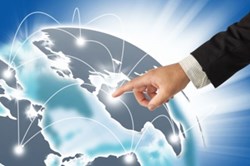 Harris Communications' new line of cell phone repeaters greatly reduce interference with wireless cellular networks. More information is available online at http://harriscommunications.net.
Charlotte, NC (PRWEB) September 03, 2013
Harris Communications' new line of cell phone repeater boosters fully meet all of the specifications of the upcoming Federal Communications Commission's (FCC) regulations that require for reduced interference with wireless cellular networks. Harris Communication's newest line of cellular repeater equipment will meet all requirements of the FCC regulations set to go into effect March 1, 2014, and is fully compatible to improve cellular performance through all major providers.
Harris Communications' cell phone repeater boosters utilize state-of-the-art technology to reduce interference with wireless cellular networks, a major concern addressed by the FCC regulations, which is concerned that interference from wireless devices can sometimes interrupt 911 emergency calls. All of Harris Communications' cellular signal repeaters are known throughout the communications industry for excellent reception and transmission with no adverse effect on wireless service. AT&T, Verizon, T-Mobile, and Sprint have all agreed to meet the new FCC regulations by the March 1, deadline, and Harris Communications' phone repeater products are designed to deliver their signals flawlessly. Harris Communications is already fully operational in assisting all customers make the transition to the new FCC mandated equipment.
Harris Communications' cell phone signal booster equipment amplifies signals from cellular towers and repeats them within particular designated ranges, providing users with remote connections to cell phone networks. Harris' booster units find the best available signal at the location and amplify it for the immediate area, providing strong multi-band signals for cellular devices within their effective radius.
As part of its commitment to customer service, Harris Communications handles all aspects of implementing the new products with services, ranging from its comprehensive site survey to custom designing and installing systems that will best meet each user's needs. All of Harris' installers are experts in their field and they reflect the company's commitment to unmatched customer service, from consulting and evaluating customers' needs, to fully designing and installing the appropriate system for each individual client. The company has been a leader in the industry for more than ten years, building reliable in-building wireless solutions for consumers, businesses, hospitals, universities, and other institutions, both private and public.
Customers have come to recognize Harris Communications' specialization in creating individualized turnkey designs and installation services to meet each client's needs while providing foresight into the user's future equipment needs. All Harris systems are designed to anticipate the client's future needs in addition to solving current communications challenges.
One major advantage Harris Communications has to offer clients is it policy to remain "vender neutral" with no exclusive ties to any particular brand or line of products. This policy leaves them free to focus on each client's expectations and actual needs, rather than to over-engineer solutions. Also, they staunchly refuse to use inferior products and/or installation techniques on any job.
Harris Communications is an industry leader recognized for its expertise in designing "Neutral Host" distributed antenna services (DAS), and their specialty product lines include signal boosters, cellular and wireless repeaters for cell phones, bi-directional antennas, and bi-directional amplifiers.
All of Harris Communications' extensive cell repeater equipment and services are featured on line at http://harriscommunications.net/. The company's cellular technology experts can be reached for individual consultation at (803) 325-1717.