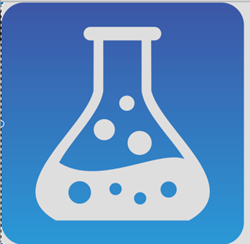 "Our website helps simplify the inefficient, sometimes chaotic, processes of the global chemical industry by providing a one-stop-shop where users can find a solution to a much needed service," said Kwon Si, Comivo's CEO and Founder.
Pasadena, California (PRWEB) September 30, 2016
Comivo, the company that has revolutionized the way chemical business is done worldwide, announced today the launch of its website COMIVO.COM, the first global chemical marketplace available online, aimed at providing a secure and streamlined global end-to-end solution for chemical transactions.
Features and benefits of the website include a streamlined transaction platform that allows buyers to receive multiple offers and negotiate the best deal based on product, price and convenience. It also provides sellers access to an engaged global marketplace improving their revenue potential and customer base.
In addition, COMIVO.COM provides an online community that allows chemical industry professionals the opportunity to discuss and share information, a chemical directory that details 1.4 million products, and online reviews to deliver a greater level of transparency and trust for buyer transactions.
"We are excited about the services we will be providing through COMIVO.COM for customers, investors, partners and the media to better understand and benefit from our company's global marketplace," said Kwon Si, Comivo's CEO and Founder.
About Comivo
As the first-ever chemical marketplace alleviating the industry's problems providing a secure and streamlined global end-to-end solution for chemical transactions, Comivo is the only company of its kind in the world to bring buyers, sellers and industry professionals together establishing a forum where they can do business, engage and share information. The company, founded by experts from the chemical and finance industry with 20+ years of experience, has developed a system that incorporates the entire workflow of chemical transactions from research, comparing, purchasing and shipping with a business model that is optimized for market participants. Comivo's headquarters are located in Pasadena, California. For more information on the company, its marketplace and services please visit comivo.com or follow us on Twitter: https://twitter.com/Comivoinc ; LinkedIn: https://www.linkedin.com/company/comivo and Facebook: https://www.facebook.com/comivo