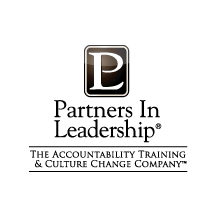 This event is a new high mark for all who have been involved to this point in building this incredible company
Temecula, CA (PRWEB) September 21, 2015
Partners In Leadership (PIL) today announced its recapitalization by Hammond, Kennedy, Whitney & Company, Inc. (HKW), marking a new phase of accelerated growth in the company's history. The investment from HKW will continue PIL's growth and further the company's mission of helping clients build an accountable culture focused on results. Financial terms of the transaction were not disclosed.
"This event is a new high mark for all who have been involved to this point in building this incredible company," said Roger Connors, cofounder and CEO of Partners In Leadership. "With a focus on solid fundamentals, financial expertise, and empowering management, HKW is an ideal partner to help us achieve our long-term vision of increasing the company's already strong growth, reaching more organizations with our award-winning curriculum and methodology, and expanding our solutions suite to positively impact the lives of millions more people."
Connors will continue to lead the company as CEO and the company's leadership team will remain the same. Cofounder Tom Smith is on sabbatical and will continue in a significant advisory role upon his return.
"This is a new and exciting chapter for our company," said Tom Smith, Partners In Leadership cofounder. "We've created a strong reputation through the years for helping our clients produce improved results, and this investment will allow us to leverage our past successes into an even stronger future."
About Partners In Leadership
Partners In Leadership® (PIL) is the world's premier provider of Accountability Training® and Culture Change services. PIL has enabled thousands of companies and millions of people in more than 100 countries worldwide to achieve dramatic results, reporting billions of dollars in improved shareholder wealth, saving hundreds of thousands of jobs— resulting in some of the highest praised and best places to work in the world.
For further information on Partners In Leadership, visit http://www.partnersinleadership.com or call 800-504-6070. For press inquiries, contact Michael Marti at michael(dot)marti(at)ozprinciple(dot)com or 951.294.9010 x195.
About HKW
HKW is a private equity firm founded in 1903 with offices in Indianapolis and New York. Since 1982, HKW has sponsored 49 platform transactions of lower middle-market companies throughout North America, as well as 54 add-on acquisitions.
For further information on HKW, please visit http://www.hkwinc.com or call (317) 574-6900. For press inquiries, contact James C. Snyder at (317) 705-8815.