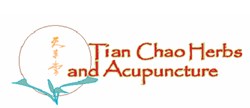 Local Sacramento acupuncturist is now offering massage therapy and aims to make 2014 the year of health and wellness in northern california using acupuncture, an ancient Chinese technique.
Sacramento, CA (PRWEB) January 13, 2014
Tian Chao Herbs & Acupuncture is pleased to announce that they are now offering massage therapy in addition to acupuncture. Acupuncture is an ancient technique that dates back 5,000 years and is a system of complementary medicine that involves pricking the skin with needles. Acupuncture is used to treat various ailments, emotional conditions, and alleviate pain. The treatment originated in ancient China and has been used as an alternative herbal medicine for thousands of years.
Acupuncture is widely practiced in the western world and has been successfully used as a natural way to rid the body of a wide variety of problems. Many individuals have used acupuncture to tackle: addictions, weight loss, fatigue, chronic migraines, and many more serious health problems. While thinking about needles in the skin might sound intimidating, there is nothing to fear. The expert staff at Tian Chao Herbs and Acupuncture provides a painless experience. Any person entering the facility with any problem will undoubtedly leave feeling a little bit lighter and be on the path toward wellness and good health.
How does this work exactly? Acupuncturists recognize that there is a vital energy called Qi, circulating within the body. Qi flows through a series of pathways called meridians. Meridians are like rivers within your body. Wherever a river flows, it brings with it water that provides nourishment and life. Likewise, meridians transport life-giving Qi that provides nourishment to the body. Similarly, a blockage of Qi will inhibit nourishment. If blockage is prolonged or excessive, or if your body is in a weakened state, a variety of symptoms may arise. By inserting fine needles at specific points, acupuncturists are able to break up blockages so that Qi can flow freely through the body, promoting health, well being and vitality. Acupuncture has been successful at helping many people with serious diseases including cancer. Not only can acupuncture make cancer treatment easier to tolerate, but Chinese herbs have also helped reduce post-Chemo nausea. The health benefits are unparalleled.
When thinking of trying acupuncture in Sacramento, CA there is no better option than Tian Chao Herbs & Acupuncture. The friendly staff will make any person feel instantly comfortable in a new environment. This New Year is the time to try something different that will have unsurpassed long-term benefits.
To learn more information or speak to a highly qualified professional please log on to: http://www.tianchaoherbs.com.