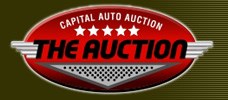 Capital Auto Auctions now holding twice weekly public auto auctions in New Hampshire.
Manchester, NH (PRWEB) January 14, 2014
Capital Auto Auction is now holding twice weekly public auto auctions in New Hampshire with their newest Manchester location. Since 1989, Capital Auto Auction has been in the business of offering low prices on automobiles. In 1999, the New Hampshire auto auction events launched in order to service New England and Boston-area clients.
Consumers are guaranteed to receive a bargain on the thousands of cars that make up the company's inventory. Bids start as low as $100 with many of the automobiles having low reserve prices. Purchasing a vehicle after a winning bid is placed is simple. A deposit is required with an average being $200.00, but no more than $500.00. Full payment is expected by the next business day and the car picked up at that time. Licensed drivers over the age of eighteen are eligible to attend and make bids on the public car auction's available fleet. Cash, certified bank check and major credit cards are the accepted forms of payment.
Potential buyers participate in the twice weekly auctions at the live/drive, in-person event held at any of Capital Auto Auction's locations along the East Coast or the separate online auction. Each location operates the same way with vehicle lists released a day prior to the event. Car inventory lists are visible up to one hour prior to the public auto auction.
An online auto auction has now made it easier than ever to participate in a Capital Auto Auction event. Auctions can be viewed online and consumers can request a bid made by proxy for one of the vehicles being auctioned off. A huge range of vehicles can be secured—including former FBI vehicles, repossessed automobiles, charitable donation vehicles and dealer trade-ins. Capital Auto Auction also accepts a limited number of vehicles from individuals who wish to auction off their car or truck at one of the events.
For more information on Capital Auto Auction and how the process works, interested parties can visit them on the web at http://www.capitalautoauction.com. Pre-registration online is also encouraged by individuals who plan to attend any of the public automobile auctions.
Capital Auto Auction New Hampshire
190 Londonderry Turnpike
Manchester, NH 03104
Phone: (603) 622-9058
Fax: (603) 622-9063