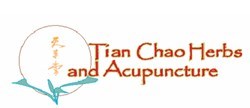 Tian Chao Herbs and Acupuncture Announces Ground-Breaking Treatment Through Acupuncture
Sacramento, CA (PRWEB) January 24, 2014
When struggling with any sort of pain, emotional or physical, many people are quick to resort to expensive doctors and prescription medications. These "Band-Aid" solutions can help in the short term, but often require stronger dosages and more doctors' visits in the long run. What many people do not realize is that there are incredible alternative treatments that can help with a wide range of ailments. Acupuncture has been used as an alternative herbal medicine for thousands of years. It is used to treat various emotional and physical conditions and alleviate pain. The treatment originated in ancient China and is now widely practiced in the United States. The expert staff at Tian Chao Herbs and Acupuncture in Sacramento, CA provides a painless experience to all people who enter their facility. Any person entering is sure to leave feeling lighter, better, and on the path toward absolute wellness. Read below and discover 5 important benefits of Acupuncture and five reasons why every person should try it today.
1. Pain Management
Many people looking for an alternative to prescription medications and pain killers look toward acupuncture. Many pain killers and medications numb the real problem, where acupuncture works to treat the condition. Acupuncture is a time-tested, safe, effective, natural and drug-free way to eliminate pain. Acupuncture treats pain by improving circulation, reducing inflammation, and speeding up the healing process. Well-known and leading national and international health organizations acknowledge the benefits of acupuncture in eliminating pain due to a wide range of causes.
2. Balanced Energy
Acupuncture practitioners recognize that there is a vital energy, called Qi (pronounced "Chee"), circulating within the body. Qi flows through a series of pathways, called meridians. Meridians are like rivers within the body. Wherever a river flows, it brings with it water that provides nourishment and life. Likewise, meridians transport life-giving Qi that provides nourishment to every cell, tissue, muscle, organ, and gland in the body. It is important that Qi flow freely throughout the body. Think of water flowing through a garden hose. A blocked hose will not provide an adequate supply of water to a plant. Eventually the plant will be unable to thrive and grow. Similarly, if the disruption of Qi is prolonged or excessive, a variety of symptoms such as hormone imbalances, depression, sleep problems, digestive issues, and headaches may occur. By inserting fine, sterile, stainless steel needles at specific points, acupuncturists are able to break up the blockages and smooth the flow of Qi.
3. Strengthen the Immune System
Acupuncture re-balances the body's systems, regulating the body's natural healing energies, enhancing the immune system. Acupuncture has been known to increase white blood cell count and has been used to treat patients struggling through: cancer, auto immune problems, and seasonal allergies. Acupuncture is also commonly used to decrease cold and flu symptoms and speed up recovery time.
4. Improved Sleep
Acupuncture and herbal medicine are both highly effective in treating insomnia and other sleep related problems. Herbal medicine can help patients naturally fall and stay asleep, and to have a more restful sleep. When people do not receive enough sleep, they become susceptible to other health concerns. Common treatment for sleep disorders are sleeping medications which can lead to side effects or dependence. Acupuncture is the natural way to improve sleep and improve all-around good health and wellbeing.
5. Decreased Stress
Stress causes a disruption of Qi and lowers white blood cell count that can lead to health concerns that get worse over time. Acupuncture decreases heart rate, lowers blood pressure, and relaxes muscles. It also balances the adrenal gland - the gland that control the fight or flight response/ releases stress hormones. Acupuncture can provide a safe and effective way to manage stress.
Tian Chao Herbs and Acupuncture is committed to improving health and providing clients with the highest quality Acupuncture care by combining a professional knowledge and skill of Traditional Chinese Medicine and Acupuncture treatment.
Each Acupuncturist is certified by the State Acupuncture Board and comes with years of experience. Many individuals have used acupuncture to tackle: addictions, weight loss, fatigue, chronic migraines, and many more serious health problems. Now is the best time start thinking about all of the ways acupuncture can benefit and change your everyday life! For more information log on to: http://www.tianchaoherbs.com.