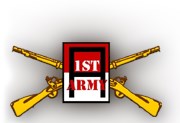 1st Army Supply is now offering a 20 percent discount coupon that can be used in store on any non-sale item. The coupon can be printed on the company website at www.1starmy.com.
Lombard, IL (PRWEB) January 30, 2014
1st Army Supply is the first and only place consumers need to visit when they are searching for military surplus and law enforcement supplies. Customers will be blown away by the massive selection of goods when they enter 1st Army's 5,000 square foot store for the first time. And to say thank you to their loyal customers, 1st Army is now offering a 20 percent discount coupon that can be printed online and used for any non-sale item in the store. The coupon must be used inside the store and is not valid for online orders. However, 1st Army Supply hasn't forgotten those who prefer to shop online and they are currently offering free shipping on all orders over $75.00.
Launched in 1982, 1st Army Supply started out as a small military army surplus operation that was more of a hobby than a business. However, within a couple of years the business grew and has continued to grow ever since. 1st Army Supply now serves as a major retail and whole supplier of army supplies and is one of the few companies that is a contractor of the Department of Defense. Some of 1st Army's bestselling products include military rain gear, law enforcement supply materials, tactical gear, camping supplies and NTOA approved gear.
1st Army Supply has a giant inventory, which means items are in stock and ready to be shipped out within one business day. Orders are shipped through UPS with tracking numbers provided with shipping confirmation notices. Satisfaction is guaranteed and 1st Army Supply accepts returns. International shipping is offered and payments can be processed online.
Orders can be placed online and are also accepted by phone, mail and fax. Order forms can also be printed out on the website and sent with credit card payment or payment by cashier's check.
Consumers can stop by the website at http://www.1starmy.com to check out the store's complete merchandise catalog or visit their retail store at 310 W. Roosevelt Road in Lombard, Illinois.