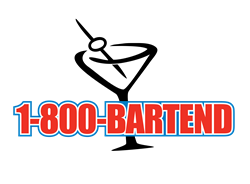 1-800-BARTEND has made a huge impact on the hospitality industry...
New York, New York (PRWEB) January 22, 2015
After celebrating their 25th year in 2014, 1-800-BARTEND begins the New Year with the grand opening of a fifth bartending school. The new location at 360 7th Avenue in New York City (200 steps from Penn Station), marks the second Manhattan school in this successful line-up. The first four, strategically positioned in Suffolk County, Nassau County, Queens and NYC (14th Street, between 5th & 6th Avenue in Union Square), have made a huge impact in the hospitality industry on Long Island and now in the New York Metro area.
1-800-BARTEND is New York's largest Bartending School providing bartending certification courses and free job placement programs. Current offerings include: bartending classes; complete bartender courses; bartender training workshops; and bartending specialty classes such as: beer and wine seminars, and flair courses. These courses take place in mock bar classrooms set up exactly as a real bar or nightclub.
"We manage to do three things very well," said Bryan Lewis, Chief Executive Officer of 1-800-BARTEND, "One is creating an unparalleled learning experience from the minute our students call to enroll, to the time they walk in our doors for their first bartending class. The second is our constant perfection in order to maintain a great industry reputation. The third is to provide the best customer service in the industry."
"This new location is a great addition to the family," said Gregg Lewis, owner/founder of 1-800-BARTEND, "Our first New York City location on 14th Street (Union Square) was the new Mercedes Benz of schools, but our newest location on 7th Avenue & 30th Street is the Ferrari. This is my greatest piece of art yet, from the patent pending classroom design to this amazing location, only 200 steps from Madison Square Garden & Penn Station." Gregg opened his first bartending school classroom in Medford, Long Island in 1989 and continues the company's mission to make learning to be a professional bartender and gaining employment an enjoyable experience.
The bartending school at 7th Avenue and 30th Street is open and now taking registrations. Find out more at http://1800bartendingschool.com. For press and media inquiries, please contact: Melissa Martin, marketing director, at melissa(at)1800Bartendny(dot)com or (631) 965-7241; or Bryan Lewis, CEO, at bryan(at)1800Bartendny(dot)com or (212) 924-4800.
WHAT WE DO: Bartender Training - Staffing - Beverage Coordinating - Seminars - Demos. Great Bartending begins with great teachers and owner/founder, Gregg Lewis has been in the hospitality industry for nearly three decades. 1-800-BARTEND is the largest Bartending training center for Bartending in New York with Bartending locations in Manhattan, Kew Gardens, Queens, Nassau County and Suffolk County.