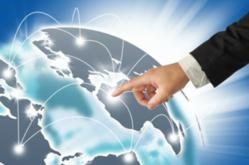 Cell Phone Repeater Manufacturer Harris Communications has launched a new blog focusing on cell phone repeater technology. Details are available online at www.harriscommunications.net.
San Diego, CA (PRWEB) October 01, 2013
Harris Communications has now added an informative blog section to their website. The blog will cover a wide range of topics surrounding the company's business of cell phone repeater services. Harris Communications has been successfully creating cellular repeater solutions for clients around the country since 1990.
The blog was designed to teach visitors and returning clients about the various aspects involved with cellular repeaters. Posts will be made on a regular basis and will feature information on Bi-Directional Amplifiers, Bandwidth, FCC regulations and more. Readers will have the opportunity to engage in conversation with the company via the comment section below each post. Guests are encouraged to ask anything they want in relation to the topic.
Harris Communications is a leader in the cellular repeater services industry and has been serving both the United States of America and Canada since 1990. The company's main focus is providing solutions for companies that need amplified cellular phone service within their buildings and offices. Harris provides all the equipment, installation and servicing of cell phone repeater products.
Many structures are built with thick, heavy materials, such as concrete and steel. These materials can make it impossible for cell phone signals to flow throughout the building. With no cell service, business can be slowed or even stopped altogether. Harris Communications provides the tools necessary for a structure to experience full powered, free flowing cell coverage all throughout the structure. Every type of building is capable of having this type of free flowing signal strength, but it takes special hardware and calibration to create it.
The Harris Communications website also features a case study page where they detail many success stories from the company's past. Their hardware and service have provided cell repeater solutions for hospitals, universities, hotel chains, tech support centers and green technology offices just to name a few. Harris has gained a great track record over the years as a reliable option for this kind of service, as proven by the wide range of case studies.
To learn more about Harris communications, their blog, their case studies or how to obtain their services, visit their official website located at http://www.harriscommunications.net.