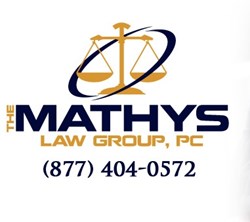 Mathys Law Group, PC is now offering debt relief services to support clients struggling with insurmountable debt in Los Angeles and Ventura County. Full details are available online at http://www.mathyslawgroup.com.
LOS ANGELES, CA (PRWEB) October 01, 2013
Mathys Law Group is now offering special programs to help those struggling with the stress of insurmountable debt in Los Angeles and Ventura County. Mathys Law Group, PC is the premier Los Angeles debt relief law firm offering unparalleled legal support. As the leading debt relief law firm in Los Angeles and Ventura counties. They are experts in the field with years of experience. Mathys Law Group, PC understands debt; and has the tools to provide people struggling with a direction to move forward. When searching for Los Angeles debt relief, there is no better answer. The dedicated staff of lawyers at Mathys Law Group, PC understand how to delicately care for each situation and immediately work to reduce client stress. The company's mission is to give clients relief from financial troubles and the team works to customize a game plan for each client. The lawyers are able to reduce liability, increase cash flow, and ensure clients experience a fast rebuilding process. Following a consultation, the lawyers will determine if filing for Bankruptcy protection is the right step to take. However, many clients don't realize that they are able to go through a Legal Debt Resolution program, which Mathys Law Group will quickly set up.
The professional staff of lawyers work tirelessly to ensure that each client immediately stops being harassed by relentless debt collectors. Well-versed in consumer protection laws, that staff will reduce phone calls from creditors. When the team of attorneys review a client's financial situation, they are able to present a wide variety of options. The strategy implemented in each debt settlement case is crucial. Mathys Law Group's goal is to put the client in a position of strength, so they rebuild their lives and regain control. The Mathys Law Group, PC has a stellar reputation in the industry with testimonials and reviews to prove they are second to none.
Founder, Marc Mathys has been a licensed attorney since 1982. With over 30 years of experience, he offering legal defense and client satisfaction.
To learn more and speak to an expert Los Angeles debt relief lawyer, log on to: mathyslawgroup.com