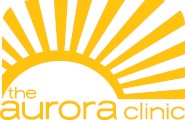 The Aurora Clinic is now offering prospective patients telephone pre-qualification interviews for Oregon medical marijuana cards.
Portland, OR (PRWEB) October 15, 2013
Leading pain management marijuana clinic, The Aurora Clinic, is now offering prequalification interviews for Oregon medical marijuana cards over the telephone. The Aurora Clinic is highly recommended as the friendliest, most professional, and knowledgeable physician and staff. The Aurora Clinic is located in Portland, Oregon. Their marijuana doctor can assist patients with Portland Medical Marijuana cards and Washington Medical Marijuana cards. The Aurora Clinic staff believes that patients should live healthy, productive lives, free from pain. Their mission is to minimize patients' dependence on prescription narcotics.
The Oregon marijuana doctor at the Aurora Clinic helps individuals who can benefit from medical marijuana, and provides the physical exam needed to make legal use of medical marijuana for medicinal purposes. The Oregon medical marijuana clinic complies with state and federal law. The Oregon medical marijuana program has been a marijuana clinic friendly state since 1998. Since 2012, Washington marijuana clinics have been able to help patients use medical marijuana. Washington Medical Marijuana approved patients are allowed to possess a limited amount of cannabis. Patients in Oregon and Washington can find medical marijuana dispensaries, collectives, and delivery services.
Get started by calling The Aurora Clinic, 503.232.3003, for a free pre-qualifying interview. Learn which qualifications meet the state's criteria for medical marijuana. The Aurora Clinic makes the process easy, they do not need a complete medical history, only documentation describing the qualifying medical condition. Fill out a Release of Information form on their website, to have The Aurora Clinic make the request directly. These records can be faxed or mailed to The Aurora Clinic before the patients sees the marijuana doctor for a physical exam.
Make an appointment to visit the marijuana doctor at The Aurora Clinic, located at 1847 E Burnside St. Portland, OR 97214. A brief physical exam will only take a few minutes, and then the staff at the marijuana clinic will prepare all the paperwork to obtain the Oregon Medical Marijuana Program (OMMP). For Washington State residents, the clinic can provide the proper papers to begin using medical marijuana in Washington.
Portland Medical Marijuana patients and Washington Medical Marijuana patients who have visited The Aurora Clinic are pleased with the care they have received. The Aurora Clinic is the preferred medical marijuana clinic in the Northwest. Patients have been amazed by the complete care they received from the first phone call. Visit http://www.theauroraclinic.com to learn more.