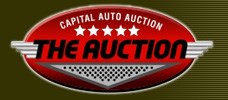 Capital Auto Auctions is now holding twice weekly Philadelphia public auto auctions with many cars priced under $1,000.
Philadelphia, PA (PRWEB) October 18, 2013
Used car buyers looking for the best deals on low cost, quality automobiles are finding hundreds of vehicles for under $1,000 every week at Capital Auto Auctions' four public auto auctions including the Philadelphia/Tri-State area of Pennsylvania. Capital Auto Auctions conducts weekly live/drive auctions as well as online auctions at capitalautoauction.com.
Capital Auto Auctions' weekly used car auctions have led to sales of thousands of vehicles each year since 1996 in Philadelphia from its continual supply of former FBI and government fleet cars, dealer trade-ins, bank repossessions, consignments, and vehicles that have been donated to a number of charitable organizations. Capital Auto Auctions' sales of donated vehicles produce sizeable proceeds collected for organizations such as Goodwill, Cars for Breast Cancer, Volunteers of America, the Salvation Army, Charitable Auto Resources, Susan G. Komen for the Cure, Cars for Causes, Cars Helping Veterans, the National Kidney Association, Homestretch, Cars Helping Pets, Purple Heart Car Donation Program, Kars 4 Kids, Cars to Help Kids, and Melwood Growing Together.
Capital's Auto Auctions is constantly turning over its used car inventory, with hundreds of vehicles put on the auction block each week. Everything from family cars, mini vans, SUVs, trucks, and sports cars to frequent quantities of boats, motorcycles, and recreational vehicles can be found at Capital Auto Auctions.
Capital Auto Auctions, known as one of the nation's leading and most trusted used car clearing houses, is also a popular option for selling any type of vehicle on consignment. Used car sellers can take advantage of the expertise of Capital's experienced team of specialists who handle all details of advertising and negotiating the sale of consignment vehicles. Capital fields all of the phone calls, makes arrangements for sales, and even handles any problems or disputes that may arise. Potential buyers review vehicles on line, and sellers' safety and privacy are protected with no strangers coming to their homes or calling.
Private sellers are advised to contact the auction site in their area as soon as possible since consignments are accepted on a first come, first served basis, with a limited number of consignment slots available each week, All vehicles sold on consignment must be free of any liens and registered in the name of the sellers.
Capital Auto Auction's main website includes descriptions and details of the vehicles and photographs of cars that are being sold in each week's real-time Internet auctions. Please visit the auction calendar for information http://www.capitalautoauction.com/CAAWebApp/Pages/EventCalendar.aspx. The Pennsylvania location can be found at the address below:
Capital Auto Auction Philadelphia
5135 Bleigh Avenue
Philadelphia, PA 19136
Phone: (215) 332-2515
Fax: (215) 332-2534
All of the used cars at each venue are available for inspection in person up to one hour in advance of the beginning of bidding at each of the live/drive auctions in Philly. Cars can be paid for with cash, certified bank checks, Visa, or Master card. Deposits are accepted at the time of sale with the balance due the following business day.
Further details can be obtained online at capitalautoauction.com or by calling Capital's headquarters at (202) 269-3361.