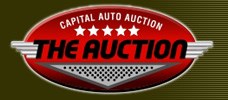 Capital Auto Auctions is now holding multiple public auto auctions every week at their Tempe Hills, Maryland location. Full details can be found online at www.capitalautoauction.com.
Temple Hills, MARYLAND (PRWEB) October 02, 2013
Capital Auto Auction is now holding multiple public auto auctions each week in Tempe Hills, Maryland. Thousands of quality vehicles are sold for incredibly low prices each year at Maryland used car auctions conducted by Capital Auto Auction. Capital Auto Auction holds used car auctions in Maryland every Saturday morning at 9 AM at its sprawling lot at 5001 Beech Road, Temple Hills, with many vehicles going for less than $1,000 each week.
The auctions are open and free to the public and the rules are simple: the highest bidder wins on each car sold by independent professional auctioneers at the Temple Hills sales. All cars are available for inspection up to half-an-hour before the bidding begins each Saturday, and all vehicles up for sale are listed online at Capital Auto Auction's website, capitalautoauction.com, where interested parties can review all available information about them.
Capital Auto Auction always has a wide variety of vehicles for sale each week in Temple Hills and its three other sales events: Washington, D.C. used car auctions, Philadelphia used car auctions, and New Hampshire used car auctions, which service bidders from the New England area, particularly Boston used car auction seekers.
Each Capital Auto Auction weekly lineup has a rolling turnover, with truckloads of new vehicles being delivered to their lots every day. The cars come from a full spectrum of suppliers, including cars donated to charities, former government and FBI fleet cars, bank repossessions, used car trade-ins and consignments from private parties. Capital Auto Auction has been selling quality used cars since 1989 and has vehicles for every budget and need, ranging from family cars and mini-vans, to trucks, SUVs and sports cars. There is no telling what will show up on the sales list from week to week, including occasional stock of boats, campers, and motorcycles. The selection varies from week to week, and there are always good, clean, used cars at excellent prices.
A large portion of the auction offerings comes from vehicles that have been donated to charitable organizations that turn to Capital Auto Auction as the premier name in selling those donations and raising funds to support their efforts. Many of the cars sold at the Maryland used car auctions have been donated to Goodwill, Cars for Breast Cancer, Volunteers of America, the Salvation Army, Charitable Auto Resources, Susan G. Komen for the Cure, Cars for Causes, Cars Helping Veterans, the National Kidney Association, Homestretch, Cars Helping Pets, Purple Heart Car Donation Program, Kars 4 Kids, Cars to Help Kids, and Melwood Growing Together.
All questions about Capital Auto Auction's Temple Hills program can be directed by email to th(at)capitalautoauction(dot)com, by telephone at (301) 316-4980, or by fax at (301) 316-4982. Office hours are 9 AM to 4 PM, Tuesday through Friday, and 8:30 AM to 2 PM Saturdays. The Temple City auction lot is located at 5001 Beech Road, accessible by exiting Interstate-494 at Exit 64-A and merging into Maryland-5N/Branch Ave. toward Silver Hill then turning left on Beech Road and proceeding to the auction headquarters.
All consignment sales are conducted with the assistance of Capital Auto Auction's team of seasoned professionals who take charge of all aspects of the consignments; including advertising and negotiating the sales of used vehicles. As a service to its Maryland area consignment sellers, Capital's staff of experienced sales pros takes the work out of selling a used car. They handle all of the phone calls, make arrangements for sales, and even handle any problems or disputes that may arise with a consignment sale. Selling on consignment through Capital Auto Auction is an attractive alternative to traditional used car sales because vehicles are advertised and displayed on Capital's website, so no strangers call or come to the seller's home.
All used car consignment vehicles must be free of any liens and be registered in the names of their sellers. Capital Auto Auction accepts Maryland used car consignment sales vehicles on a first come/first served basis with a limited number of consignment slots for each auction. Private parties interested in live/drive used car consignment sales can make all arrangements to have their vehicles marketed by Capital Auto Auction by connecting to capitalautoauction.com.
Capital Auto Auction accepts payment by cash, certified bank checks, Visa, or Master Charge. Winning bidders are permitted to post a minimum deposit of $200 to $500 (depending upon the purchase price) to hold vehicles for one business day. The remaining balance must be paid in full when cars are picked up by the close of the following business day.