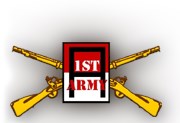 1st Army Supply has popular Halloween costumes such as Maverick Top Gun and Lora Croft Tomb Raider.
Lombard, Illinois (PRWEB) October 21, 2013
1st Army Supply is the first place consumers should visit for military surplus supplies. The small business is owned and operated by a veteran and opens its doors to the public seven days a week. 1st Army Supply is a seller that consumers can trust: they are a trusted contractor through the U.S. Department of Defense and accept contract sales.
And while the store is known for their vast selection of army surplus supplies, 1st Army also carries many Halloween costumes including Top Gun costumes for Maverick and Goose and Lara Croft Tomb Raider costumes.
The company launched in 1982 and initially began as a small military army surplus operation. As the years passed, the business grew and it serves now as a major retail and whole supplier of army supplies. Bestselling products include military rain gear, law enforcement supply materials, tactical gear, camping supplies and NTOA approved gear.
Orders in stock are shipped within one business day. Orders are shipped through UPS with tracking numbers provided with shipping confirmation notices. Satisfaction is guaranteed and 1st Army Supply accepts returns. International shipping is offered and payments can be processed online.
The army surplus supply store is accredited through the Better Business Bureau and sponsors causes like the American Cancer Society and the Wounded Warrior Project. They provide valuable information on their website about significant dates for the American military and typical clothing and gear associated with military personnel. A news feed also shares information about happenings at the store and media appearances.
Online orders are processed through a virtual shopping cart. However, orders can also be placed by phone, mail and fax. Order forms can be printed out on the website and sent with credit card payment or payment by cashier's check. Sales change often and offer the lowest prices on the hottest items such as fatigues, military caps, hoodies, Alpha N3B parka, ponchos, survival knives and more.
Consumers can stop by the website at http://www.1starmy.com to check out the store's complete merchandise catalogue. All items are shipped from the actual store and not outsourced. A printable 20 percent off coupon is also available for a single purchase at the store's Illinois location.
The retail store is located at 310 W. Roosevelt Road in Lombard, Illinois. For store inquiries, customers can call 1-800-499-7380 and place orders by phone.