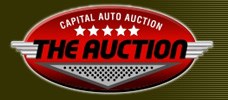 Capital Auto Auctions is now holding public online auto auctions in New Hampshire with used cars priced as low as $1,000. Full details are available online at http://www.capitalautoauction.com
Manchester, New Hampshire (PRWEB) October 21, 2013
Capital Auto Auctions have announced that they are now holding twice weekly public auto auctions as well as online auctions at their New Hampshire location.
Capital Auto Auction is the leading public automobile auction in the United States. With live/drive and internet sales every week at each of their locations, Capital Auto Auction is the first place to look for a used car. The unique business model and industry partnerships make this company one of the best spots in New England for finding the perfect vehicle for any individual or family. The team also has real-time internet auctions available on the website for clients nationwide. Since the dedicated team at Capital Auto works countless hours to ensure they receive the best vehicles, they are also able to provide the best prices on the market. Many people walk away with New Hampshire used cars for only $1000.
The team has vehicles for every budget and need, from family mini-vans, to sports cars, to campers, and motorcycles. Auctioned vehicles typically arrive from donated vehicles, dealer consignments, government vehicles, and repossessions. The team at Capital Auto is also readily available to sell any clients vehicle. When selling a car with the expert staff, they handle everything. They will do the advertising, take the phone calls, show it off and ensure the top sale possible.
Capital Auto Auction New Hampshire launched in 1999 and is now able to serve all of New England with its New Hampshire public auto auctions as well as their other conveniently local auto auction operations. Having sold thousands of vehicles with an unparalleled reputation in the industry, they have the experience and recommendations to prove they are the front runner of their field.
When it comes to a used car, truck, or even recreational vehicle auctions, there is no better public auction company in New England than Capital Auto Auction.
To view the live auction calendar and learn more about the established company log on to: http://www.CapitalAutoAuction.com
Capital Auto Auction New Hampshire
190 Londonderry Turnpike
Manchester, NH 03104
Phone: (603) 622-9058
Fax: (603) 622-9063