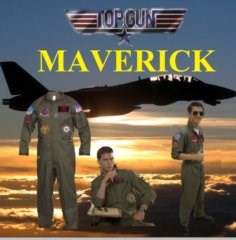 1st Army Supply now has many Halloween Costumes including Top Gun Maverick and Lara Croft Tomb Raider in stock in store and online. https://www.1starmy.com.
Lombard, IL (PRWEB) October 22, 2013
It's that time of year again. It's time to put on costumes, go to parties, go trick or treating, and have a lot of fun. Halloween is here again and 1st Army has hard to find Top Gun costumes. Sometimes, it can be hard to find the costume that is perfect, high quality, and affordable. 1st Army Surplus, a military supply store, sells costumes that are just that. These costumes are complete and authentic looking and are made from durable materials so that they will feel great on and last more than just one Halloween. Don't waste money on costumes at large retail chains that look and feel cheap and won't last through Halloween night.
From Top Gun Costumes to Tomb Raider Costumes, they have a wide selection of unique costumes that everyone will love. They have costumes for men and women as well as children. The store has everything needed to make a complete costume, including hats and accessories. Customers can buy costumes complete with all of the accessories to create a look identical to the character they are portraying. They also have the option to buy individual pieces to create their own creative costume. Custom printed dog tags and name tapes will add a nice touch to any military look.
Go online and browse the selection of Halloween costumes today. If a Halloween costume is not needed, customers can choose from many other of the military, hunting, and survival related products in the store's inventory. 1st Army Surplus offers 2nd day and next day shipping, so the order is sure to arrive in time for Halloween. They even offer free shipping on orders of $75 or more, which will save customers more money than if they shopped elsewhere. Customers who are close to the store's Illinois location can go online and get a special Halloween promotion from the website for ten percent off regularly priced items.
Customers can call 630-916-7380 or contact the store online with any questions or concerns. To stay up to date on the latest promotions and news, the store has a newsletter that customers can subscribe to: http://www.1starmy.com.