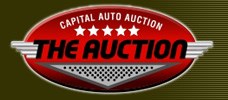 Capital Auto Auctions is now holding public auto auctions twice a week in Washington D.C. Full details are available online at www.capitalautoauction.com
Washington D.C. (PRWEB) October 22, 2013
Capital Auto Auction is now holding twice weekly public auto auctions in Washington D.C. Capital Auto Auction has sold thousands of vehicles from all makes, models, and manufacturers since their establishment in 1989. The auto dealership's flagship 60,000 square ft. facility is located in Washington, D.C. in the middle of the legendary capital city of the United States. The impressive facility has drawn in customers nationwide. While Washington, D.C. is one of the company's crown jewel dealerships, Capital Auto Auction has a number of locations around the north east portion of the United States.
Capital Auto Auction has created a unique form of purchases and sales, collaborating with many of the premier nonprofit organizations in the region. The company is the leading auction clearing house for auto donations. This unique relationship provides consumers a discounted price point for auto sales options that are available for a low as $1,000. The dealerships also offers auto sales on consignment from private sellers and dealers, government cars, and police repossessions. Capital Auto works to help each customer get the most qualified and fiscally responsible car on the market through their extensive research process provided on the company's website.
When users log in to the exquisitely designed website, there are interactive steps for based customers to sell their own car locally in and around Washington D.C.. They can also find purchase options through a well-established inventory of auto models and manufactures from the most trusted sources. Every vehicle listed on the site includes information pertaining to starting bid price, bid increment, mileage, VIN number, and location of dealership providing auction. Consumers are informed of the state of each vehicle. They also have the option of speaking with the informative staff at Capital Auto Auction to learn more information about each vehicle and auto auction. Detailed auto auction and inventory information on the website empowers the consumer to make the best purchase or sales decision possible.
Capital Auto Auctions has every vehicle from the standard family mini-van, to a high-octane sports car, and even motorcycles. The company truly has every base covered for each unique and specific consumer. While some buyers may be hesitant to purchase a used car from an auction, Capital Auto guarantees high-quality, clean, and capable vehicles.
For more information visit, capitalautoauction.com
Capital Auto Auction Washington D.C.
1905 Brentwood Road, NE
Washington, DC 20018
Phone: (202) 269-3361
Fax: (202) 529-4452
Capital Auto Auction Maryland
5001 Beech Road
Temple Hills, MD 20748
Phone: (301) 316-4980
Fax: (301) 316-4982