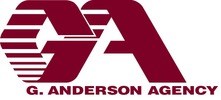 Long Beach Island real estate leaders G Anderson Realty have launched a new blog highlighting the real estate world of Long Beach Island. Read the blog at http://www.lbirealty.com
Long Beach Island, NJ (PRWEB) October 23, 2013
G Anderson Realty has launched a new blog about all things Long Beach Island real estate. Long Beach Island, New Jersey is a new haven for those looking for a secluded beachfront community away from the chaos of the Jersey shore. Long Beach Island, also known as LBI or "The Island", is a barrier island and summer colony along the beautiful coast of Ocean County, New Jersey. The northern section of Long Beach Island is a slightly higher end low-density residential. The southern portion of Long Beach Island offers more economical, higher-density housing and considerable commercial development. The only access point to the island by land is a single bridge, which allows this Atlantic Ocean coastal community to offer a residential and vacation destination with privacy, slumber, and most importantly affordable real estate opportunities.
Rick Jones at G. Anderson Realty is the premier Long Beach Island real estate agents in the region. Not only can Mr. Jones give residents tips on how to sell their home in the most seller friendly way but he can find a home for a potential new resident scouring the region for a new home. Rick Jones and his team are not just into the simple deal of buying and selling beachfront homes. They are here to empower a family to see the possibilities and future of owning a home. The mortgage calculator offered on lbidirect.net allows users to search through a directory of homes then calculate their mortgage rate. The website gives every user the power to see how they can function in the community with a listing of schools in the area, along with moving options. The blog and well constructed website also offers open house scheduling to ensure those visiting the area can make an appointment with Mr. Jones or one of his many knowledgeable and friendly associates to view Long Beach Island homes for sale.
The testimonials offered by those who have used the company and now live in the region give an intimate sense of how Mr. Jones' can connect with a client and their family. "My wife and I have dealt with Rick on several occasions when buying and selling properties on lbidirect. He is professional and courteous. We feel that he is the most knowledgeable real estate agent on the island. He is truly a 24 hour a day agent. He is always willing to take the extra step to help remove some of the stresses of buying or selling a home."
Real estate is the only investment that pays off in the present and in the future.
For more information, log on to: lbidirect.net