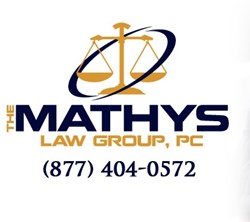 Mathys Law Group's new website helps consumers get out of debt in record time. More information is available at www.mathyslawgroup.com
LOS ANGELES, CA (PRWEB) October 28, 2013
Marc Mathys, attorney at law and proprietor of Los Angeles debt relief law firm, Mathys Law Group, PC, has established a new website which features unparalleled user interaction for debt settlement information. Users can log on to the website where they will be directed toward detailed debt settlement material. From there, users can input their amount of debt and begin the consultation process to achieve a debt settlement.
Marc Mathys has been practicing law since 1982. Mathys is licensed in California and Oklahoma, and represents clients nationally with respect to the Fair Debt Collection Practices Act federal law. He also works with local attorneys for debt litigation, bankruptcy and other local matters. The Mathys Law Group, PC has become the premier law firm in Los Angeles, CA with headquarters in Woodland Hills.
The law group's knowledge extends to all ends of the system from judges to debt collectors. Providing the client with detailed information and assisting with correspondence to debt collectors, is a key reason the company's reputation is unmatched. Each highly trained lawyer also educates clients on their rights when communicating with debt collectors.
With this amazing service, clients have the ability to rebuild their lives. Utilizing the proper tools, Bankruptcy and debt can be a step toward a positive future and doesn't have to be exceedingly detrimental. Credit card counseling is the first step in the right direction. After a consultation with The Mathys Law Group, PC clients will be advised with the exact steps to take to move forward; using expert financial planners in conjunction with the legal services to lower interest rates and lower payments for credit cards to consolidate debt. Rebuilding credit is a constant process that needs to be nourished within the confines of a supportive system.
The Mathys Law Group, PC is a Better Business Bureau accredited business and a proud member of the National Association of Consumer Bankruptcy Attorneys.
For more information log on to, mathyslawgroup.com or call 866-280-8585