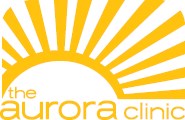 Portland Medical Marijuana Clinic – The Aurora Clinic - is Now Helping Patients In Need of Pain Management. Telephone pre-authorizations make obtaining Oregon medical marijuana cards easier than ever at the Aurora Clinic.
Portland, Oregon (PRWEB) October 03, 2013
The Aurora Clinic is making it easier than ever to obtain Portland medical marijuana cards for those suffering through a chronic illness by offering pre-authorizations over the telephone. With the passage of laws legalizing medical marijuana in Oregon and Washington, residents suffering with pain management now have a safe way to deal with their medical issues at The Aurora Clinic in Portland. The clinic, which is regarded as one of the most comprehensive professional medical marijuana clinics in Oregon, has as its mission statement the goal of assisting its patients in minimizing their dependence on prescription narcotics so that they might live healthier, more productive lives free from pain while maintaining the highest ethical and legal standards of operation.
The Aurora Clinic offers a simple, patient-friendly three-step process for Oregon and Washington residents interested in pursuing the medical marijuana route as a possible viable alternative to prescription narcotics that might be addictive or cause a variety of undesirable side effects in users. Doctors may prescribe medical marijuana for patients dealing with pain, nausea and other symptoms of illnesses such as cancer, multiple sclerosis, and AIDS to name just a few. For patients who want to explore medical marijuana to see if it is a good fit for their pain management concerns, the first step is calling the Aurora Clinic for a free pre-qualifying interview. This phone interview process allows prospective patients a chance to speak with the professional staff regarding any questions or concerns and to confirm if in fact their conditions qualify them for the Oregon Medical Marijuana Program (OMMP) or Washington State Medical Marijuana Program. If they do have qualifying medical issues, the next step is to obtain medical records pertaining to the patient's qualifying condition, which the Aurora Clinic is able to request on the patient's behalf. The third step in the process is to visit the Aurora Clinic for a brief physical exam. Qualifying patients can get the required written recommendation signed by a licensed doctor as well as the application to the OOMP. The specialists at the clinic can assist patients with the paperwork and offer guidance regarding the benefits of the program, and most patients can typically be in and out within an hour.
As more and more states are starting to recognize the benefits of medical marijuana as an alternative to prescription narcotics, "marijuana doctors" are becoming sought out more than ever for their expertise as to how medical marijuana can help patients deal with the multiple symptoms and conditions that medical marijuana can help alleviate. Any Oregon or Washington residents suffering with pain management who are interested in seeking more information about the possible health benefits the clinic and medical marijuana may provide can find more information online at http://www.theauroraclinic.com or by calling them directly at 503-232-3003. The Aurora Clinic is located at 1847 E. Burnside Street in Portland.