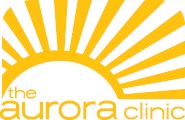 Portland medical marijuana clinic, The Aurora Clinic, is now providing medical marijuana pre-qualifying interviews over the telephone.
Portland, OR (PRWEB) October 31, 2013
The Aurora Clinic is now providing Portland medical marijuana pre-qualifying interviews over the telephone. Among the more reliable methods of pain management to become available in certain regions is medical marijuana. In Washington state and Oregon, sufferers of chronic pain and other ailments do not need to simply tolerate the discomfort that they are experiencing without the benefit of the soothing properties of medical marijuana.
With the recent passage of legislation in both of those states, patients with various medical conditions can visit a marijuana clinic and be evaluated and certified to receive the treatment they so sorely require. In Oregon and Washington, medical marijuana can now be used to treat chronic pain, irritable bowel syndrome, fibromyalgia and a host of other physical issues. Medical marijuana can be an excellent alternative to the harsh drugs often prescribed to treat symptoms that include nausea, vomiting and other discomforts.
Patients who wish to be evaluated for possible medical marijuana treatments can contact legal, qualified personnel who can analyze the patient's condition and make recommendations. One of the leading clinics in the Washington and Oregon region is The Aurora Clinic.
The Aurora Clinic has earned a reputation of offering professional, safe and speedy treatment to those in need of professional guidance in this area of medical treatment. Potential patients of the clinic can first consult with an Aurora medical professional to determine whether or not the individual is a good candidate for medical marijuana treatment. The candidate will then supply the clinic with the necessary medical records to help the professionals at the clinic to make recommendations. Noted for their professionalism, The Aurora Clinic personnel are entirely reliable in maintaining each patient's privacy. The clinic ensures that all medical records supplied to the Aurora are kept confidential in accordance with the Health Insurance Portability and Accountability Act of 1996 (HIPAA).
Those interested in discovering whether or not medical marijuana is the proper treatment for their condition can call the clinic, at 503-232-3003. Telephone messages to the Aurora are returned promptly, and the evaluation appointment lasts no longer than an hour.
More information on the Aurora Clinic can be found on the Web, at http://www.theauroraclinic.com.