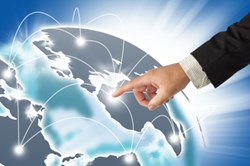 Harris Communications' new line of cell phone repeaters are in full compliance with new FCC regulations.
San Diego, California (PRWEB) October 07, 2013
Harris Communications, a leader in cell phone repeaters and bi directional antennas, has announced plans to revamp parts of their products to comply with new FCC Regulations. The regulations are set to take effect in the coming months. Harris Communications specializes in cell phone repeaters parts and services for strengthening cell phone signals within office buildings.
The company will still offer the same products and services as they have in the past, but new hardware and software updates will be added to comply with the new laws. Harris plans to equip all new units with the updated parts and services, assuring new customers that they will meet the legal requirements for cell phone repeaters within their structures. Those who have already purchased from Harris Communications in the past will be provided with new materials to assure their compliance as well.
The new FCC regulations are being created and implemented for the safety and security of those who are near, or handle, cell phone repeater equipment. The changes will only be minor, but will assure the safety and health of those near the equipment. Costs to implement these updates will be very minimal for both the customer and for Harris Communications. Changes to the FCC regulations like this are relatively rare and, luckily for customers as well as Harris, these particular changes will be simple for Harris to provide to its customers.
Harris Communications is a leading provider of cell phone repeaters, parts and services around the United States. The company specializes in hardware, software, installation and maintenance of their products, which are meant to boost cell phone signals within buildings that have low quality signals. Many structures are built out of thick materials that cannot allow for the free flow of cell phone signals. Using a cell phone repeater, the signal can flow very freely to every inch of the structure, allowing workers, personnel or residents to have coverage despite the materials used in the building.
To learn more about Harris Communications, the new FCC Regulations, or the upcoming changes to the company's product line, visit their website located at http://www.harriscommunications.net.