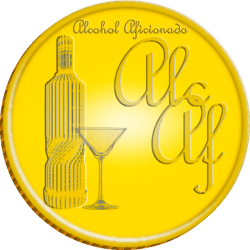 San Francisco, CA (PRWEB) November 28, 2014
Lovers of fine cognac around the globe may find a few new favorites among the winners of the 10 Best Cognac's awards. Each of the chosen brands was honored for excellence based on desirable flavor, packaging, marketing contributions and the processes each distillery has employed to produce the world's finest varieties. This cognac-rating collective, associated with Alcohol Aficionado, offers detailed reviews on this popular drink that hails from the French region by which it gets its name. With a team that includes distributors, distillers, restaurateurs and other experts who have generational ties to the industry, contest judges have the expertise to recognize the subtlest of differences presented in each brand and apply the highly rigorous standards necessary to choose the best in class.
The first winner is Martell Creation Grand Extra Cognac. This award recipient is described as a spirit that carries a fruity flavor with just the right inclusion of spiciness to offer drinkers a smooth finish. This, combined with its architecturally inspired Serge Mansau-designed decanter, promises imbibers a high-class experience unlikely to disappoint.
The second-ranking label, Majesté XO Cognac, is an award-winning favorite around the globe that has most recently turned heads – and filled decanters – in Asian territories. Experts in the field consider this bold brand to be at the top of its class, and the sleek decanter design lends a bit of opulence to this particular selection.
The third-place honoree is Courviosier Initiale Extra, a brand which offers its tasters hints of wood, dry fruit, truffle, spice and vanilla. Thanks to the efforts of the distillery's master blender, this cognac is carefully aged over the course of years to deliver an unforgettable aroma and essence that makes this brand known internationally for its high quality and easy, rich finish.