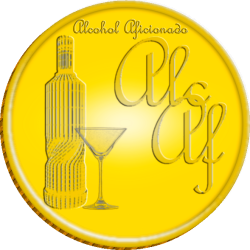 New York City, New York (PRWEB) October 27, 2014
Martell Creation Grand Extra Cognac has won the top spot for cognacs in the 10 Best Cognac competition. Judged by a panel of cognac connoisseurs, the high-end cognac distilled by Martell Cognac and distributed by Seagram, outranked other top cognac brands from around the world.
The Martell Creation Grand Extra Cognac, as well as the other top cognac brands, were out to prove themselves in both the flavor profile and the package. Judged in five main categories, the winning cognac rated as follows:
Design - 95%
Fragrance - 95%
Flavor - 98%
Feel - 94%
Finish - 98%
The Martell Creation Grand Extra Cognac won the best cognac by utilizing a meticulous set of guidelines that range from the selection of Borderies growth area, distillation of the wines without lees, to the fine-grained oak barrels used and the masterly blending. The eye-catching and unique decanter, with its arch-shape, helps draw attention to the visually appealing aspects of the cognac. With the aromas of lemon, orange peel, cocoa and wood spice, the high-end spirit boasts an amber-topaz color that reflects the light within the artfully designed decanter.
10 Best Cognac is operated in association with the spirits awards Alcohol Aficionados and provides in depth reviews of various cognacs. The panel of reviewers is comprised of distillers, distributors, restaurateurs and other experts in the cognac industry.
Cognac lives and breathes as it is made, making many things contribute to the taste and aroma of the drink. It takes teams of experts to craft the perfect cognac. Martell Cognac has been a major part of the cognac industry since 1715. Creating and paving the way for various selections of cognacs. The history of Martell Cognac is long and distinguished, set apart from others by its conjunction with various notables throughout history. From being present on great explorations as the spirit of choice, to being the highlighted alcohol of royalty and Hollywood elite, even a cultural partnership with the Palace of Versailles, the Martell Cognac's have had a long and prestigious history adding to the depths of a time-honored legacy.
Located in the heart of Cognac, France, the public can visit the Martell House and discover the chronicles of fine cognac distillation. For more information, visit the 10 Best Cognac page about Martell Cognac Grand Extra.