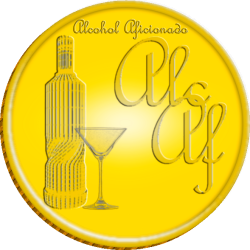 San Francisco, California (PRWEB) October 25, 2014
In association with Alcohol Aficionado, 10 Best Cognac ranks superior cognac brands from around the world.
Alcohol Aficionado Spirits Awards, the premier online platform in the industry, has worked through 10 Best Cognac to release a list of the top cognac brands in the world. The holders of the top three places are: Martell Creation Grand Extra Cognac, Majeste XO Cognac and Courvoisier Initiale Extra.
The ten best list is rounded out by the following:
4. Richard Hennessy Cognac
5. Leopold Gourmel Cognac Age des Epices
6. Pierre Ferrand Reserve Cognac
7. Louis Royer Cognac
8. A. De Fussigny Cognac
9. Camus Cognac Extra Elegance
10. Cognac Gautier
Martell Creation Grand Extra Cognac, distributed by Seagram, earned the first place on the list by virtue of the rich complexity of its taste, the warm woody cocoa of its aroma, and its presentation in a unique arch-shaped decanter.
Majeste XO Cognac is a brand that is rapidly gaining a following. Mellowed by 25 years of aging, its flavor offers notes of vanilla, honey and licorice. It is presented in crystal bottles that are crafted by hand to showcase its clear amber hue.
Courvoisier Initiale Extra occupies the number three spot, representing a company that has made fine spirits since 1809. Its aroma of rose and juniper is followed by a warm, full taste that pairs wonderfully with an after-dinner cigar.
Cognac is produced in the area surrounding Cognac, France. It is distilled in copper and aged in oak. Cognac is traditionally enjoyed after dinner; it should be served at room temperature without ice or water.
Alcohol Aficionado is an online source of information about premium spirits. They have assembled an elite team of experts in distillation, distribution and connoisseurship to provide guidance to the buyer of high-quality liquor. They currently maintain a 10 Best list of the eight most popular varieties of alcohol.
All submissions for Spirits Awards are evaluated for aroma, taste, color and packaging, with only the very best achieving a 10 Best status.