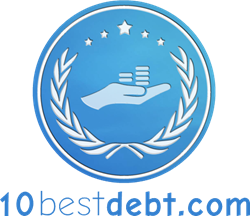 San Francisco, CA (PRWEB) December 29, 2014
Every year, 10 Best Debt ranks debt companies and distributes awards in a variety of categories. One category is the ten best debt consolidation firms. Each company must meet criteria set forth by 10 Best Debt to be able to content for the top spot.
American Debt Enders, based in New York, ranks number three on the list of contenders for best debt consolidation firm. American Debt Enders provides its clients with debt relief services and comprehensive credit counseling. Their services include, credit restoration, debt consolidation, student loan consolidation assistance, and bankruptcy counseling. American Debt Enders presents its clients with a variety of debt relief programs, as well as helpful information in regards to debt related issues. The firm also features an FTC approved Credit Shield program; this can help many clients in that it can improve credit reports, stop harassment from bill collectors, and deal with previous issues with debt.
Trident Debt Solutions ranks number two of the best debt consolidation firms and is located in Denver, Colorado. The company has been helping individuals with debt problems for decades and have developed quite a reputation in the arena of debt negotiation. In some cases, this company has been able to help clients settle debt and only have to pay 50 percent of the amount they initially owed. They have also helped hundreds of families with their severe debt issues; as a result, they have received awards and accolades within the debt settlement and consolidation industry, including an A+ rating from the Better Business Bureau and many glowing customer testimonials.
Ranking number one on 10 Best Debt's Top Debt Consolidation Firms is National Debt Relief, based in New York. This company gives its clients a multitude of options when it comes to getting rid of their debt, particularly when clients are not financially able to pay their constantly accumulating bills through traditional payment plans. Students can consolidate their loans, and people can settle their debts. This company will do a great deal of work for its clients to come up with payment plans with their clients' creditors, so that their clients will no longer suffer with the burden of heavy debts that they cannot pay off according to current plans.