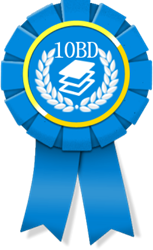 San Francisco, California (PRWEB) November 17, 2013
10 Best Design, a leader in awards for web design companies, has released its 10 Best Parallax Web Design Firms for November 2013. 10 Best Design seeks to find the very best web design firms around the world through strict award criteria. A parallax web design creates a 3D imaging effect on an otherwise two dimensional page, allowing objects to stand out and beautify any web page. This unique and vivid design type is sure to attract visitors to any website.
The top three parallax web design firms for November 2013 are:
#1: Madwell
Madwell creates beautiful websites with easy to use parallax methods that are customer friendly. Madwell is able to develop a parallax website for anything form a food website to social media pages, and their designs stand out like no other with their forefront pictures and easy scrolling. Their vivid and amazing designs will be memorable for anyone who visits one of the pages they designed.
#2: Forbi
Forbi is a graphic design company that creates innovative and creative webpages that stand out among the competition. Their parallax scrolling expertise is unparalleled in the industry, and the items on their webpages have a visual effect that causes the items to seem to "pop off" of the page. Their expert graphic design team can bring any website into the twenty-first century and keep visitors to the website coming back.
#3: Rex Studio
Rex Studio is a graphic design and web design company that uses innovative designs that combine responsive web design and parallax scrolling for a truly unique viewing experience. Their aesthetically pleasing designs have a 3D effect that allows the viewer to observe and interact with each page in-depth. Their fascinating graphics will be sure to leave a mark on any website visitor.
The other seven best parallax web design firms on 10 Best Design's list for November 2013 include the following: Canvas, Vertex Web Studios, Artversion, DeepBlue, Byte Technology, Firecat Studio and Zen Den Web Design.