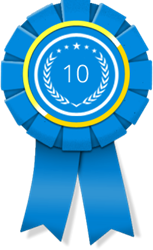 San Francisco, CA (PRWEB) November 24, 2014
10 Best Design judges the realm of mobile app development based on several criteria. This field requires a great deal of specific knowledge in many different coding languages as well as a keen eye for design. The firms that are ranked must create apps that work well on many different devices and are also user-friendly. 10 Best Design looks for these key elements when rounding up the winners.
First place is Blue Fountain Media based in New York. They not only consider the needs of the client but the customer base of the client as well. When they come up with their mobile apps, they focus on the maximum impact that the app can deliver for the user. They specifically ensure that customers can contact them while on-the-go, maintaining stellar customer relations and access.
Yeti, headquartered in San Francisco, ranks second in this category. This firm has worked strenuously for many years to satisfy their clients ranging from small start-ups to Fortune 500 companies. They currently feature service in content strategy, web and app design, product consulting, and branding. The quality of their service has earned them an outstanding reputation, as they treat all their varied clients equally.
Huemor Designs is third on the list and just as reputable. This agency values creativity and innovation when assisting their clients with brand promotion. Huemor Designs intuitively understands micro and promotional sites, specializing in mobile game development, responsive web development, and HTML5 applications. The company also emphasizes brand identity, e-commerce, and marketing.