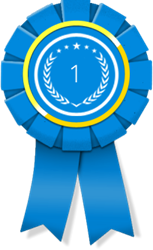 San Francisco, CA (PRWEB) January 12, 2015
10 Best Design has released their nominations for best Drupal web design. The award-giving company has evaluated thousands of company web sites based on their skill, creativity, and talent on the Drupal web design platform, using both quantitative and qualitative algorithms for best results.
Coming in first place for best Drupal web design firm is Blue Fountain Media, a digital marketing and web design specialty website from New York City that has delivered successful results with their diverse strategy resources that maximize a company's visibility and profitability. Through their use of Drupal as a principle content platform, they have managed to consistently place in the 10 Best Design Top Ten since April of 2014, followed by prestigious awards and press recognition.
Following in second place for best Drupal web design firm is Farmingdale, New York's Maxburst. The web design firm integrates design and company branding to new heights through their social media research skills and trust-designed marketing campaigns. The company aims to access the niche for web-based services for companies of the likes of Cannon and JetBlue. They are also featured on the Clutch Top Web Designers list for 2014.
Placing third in the category for best Drupal web design firm is New York's Old City Press. The firm capitalizes success on building innovative client branding and web presence for each company's own products and services. They are also experts in creating diverse and engaging video content, such as social media services and animates videos, to which local New York companies have experienced successful amounts of revenue growth.
Completing the Top Five are Old City Press from Washington, DC, and The Creative Momentum from Atlanta, Georgia.