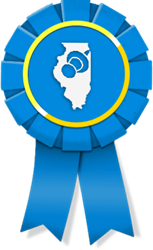 Chicago, IL (PRWEB) December 30, 2014
Every year, 10 Best Design ranks different types of firms based on a variety of criteria. One of their categories is best web design firm with a focus on Chicago, Illinois. Their top ten web design firms in Chicago work not only with local clients but have gained a wider presence as well.
Ranked number three in the race within Chicago for best web design firm is Comrade. The digital media company has acquired a great reputation in the city, as well as in many other major cities in the Midwest United States. The web design firm focuses on creating effective, as well as attractive, websites with constant traffic flow. Their talents in web branding and design makes Comrade one of the best in the city. There are talented marketing experts who knowledgeably apply the latest SEO techniques to maintain traffic to maximize clients' revenues due to their online presence. Comrade is particularly well known for its custom logo creation.
Ranking number two for best web design firm in Chicago is the Devbridge Group. This web design company employs multiple talented software designers, digital masters, developers, and programmers. This company does everything relevant when it comes to web design. They pride themselves on being "super nerds" who use their development skills and technology abilities, as well as creativity and innovative spirits, to build successful associations with their clients. The Devbridge Group uses many platforms to help their clients optimize their websites. They also make a point to keep in touch with their clients to ensure continued success after the initial success.
Coming in at number one for the best web design firm in Chicago is Kohactive. The firm is most well-known for its imaginative concepts and its skills in web design. Kohactive employs a variety of developers, programmers, designers, and marketers; essentially, they have people who can address every aspect of what their clients need. They are known for their ability to help create effective business pages. This company will begin its association with any client with a consultation to figure out everything that the client wants and needs, as well as expects from Kohactive. The team uses the specific situation to come up with a specific platform. They personalize the experience and customize the webpage based on what the client needs, ensuring optimal results for clients.