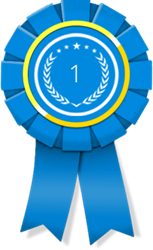 San Francisco, CA (PRWEB) January 29, 2015
10 Best Design is an independent entity that gives out awards to companies in the web design and development industries. In January 2015, they have published the Best Web Design Firm rankings based on strict criteria. The following list includes the Best Web Design Firm candidates.
Ranking number one for best web design firm is Big Drop Inc. This New York City-based agency employs several in-house graphic designers and programmers who work together with the skilled web designers. Several project managers also provide quality assurance when building websites from scratch or with the use of templates from open source platforms. Big Drop Inc emphasizes creativity and technology in the design process that meets the latest standards of HTML5 and other back-end components of webpages. All sites made by Big Drop Inc are social media-friendly for optimum exposure on the web, and mobile-friendly websites are part of the responsive development that caters to the most popular operating systems for smartphones and tablet devices.
Holding the second place spot for best web design firm is Blue Fountain Media. This digital agency is also headquartered in the heart of NYC. With nearly 100 in-house employees, Blue Fountain Media has a deep pool of talent in website design that caters to just about any type of client. There are specialists in business development, information architecture, video production, marketing and general operations. From HTML5 and CSS to Ajax and Javascript, there are plenty of programming tools available at the hands of the developers at Blue Fountain Media. Content management systems, eCommerce solutions and responsive development are some of the services that are offered by this firm. The performance-driven web design also includes the installation of metrics and analytics in order to accurately monitor websites that have been recently launched. Blue Fountain Media also specializes in managing web hosting services for clients who need reliable up time in order to optimize business.