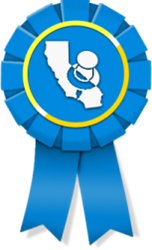 Los Angeles, CA (PRWEB) December 29, 2014
10 Best Design annually awards a list of the top-rated firms in many different categories. One of their major categories is web design firms, and this particular focus is on firms located in Los Angeles, California.
Ranked number three among the best web design firms in Los Angeles is Watson DG. The web design company is well-known for its creativity and imagination and employs topnotch writers, artists, coders, programmers, designers, and marketers. The company serves their clients well with their skills in integrated web design, digital marketing, and brand building. Watson DG emphasizes cross-compatibility platforms, fluid layouts, and interactive interfaces when putting together webpages, as this will improve the experience of customers as they research brands. This company also makes a point of using custom illustrations and high-quality photos.
Though Cofa Media is actually based in the city of San Diego, it ranks number two in the race for best web design firm in Los Angeles. Cofa Media prides itself on its lack of conventionality. The professionals that work for the web design firm want to ensure that their clients have an online presence that is creative and distinctive, so that customers will remember these webpages. The web design company has strong abilities in branding and design techniques, and knows how to hold potential customers' attention with the optimal use of pictures and words.
Coming in at number one as the best web design firm in Los Angeles is Isadora Design. This is a web design company that tries to utilize a simple process while it is completing individual projects for its clients. The web design firm uses WordPress as its platform for creating informational sites, as well as blogs. Small businesses in particular can derive advantages from Isadora Design's customization of template based websites. This company uses Magento hosting and many other programs that incorporate features for online store operation for eCommerce. The company uses the most current HTML5 code and CSS to make sure that website layouts are smooth and flow well for many web browsers on both computers and mobile devices.