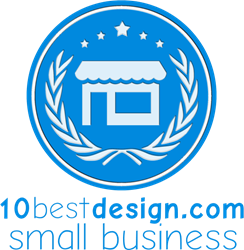 San Francisco, CA (PRWEB) November 24, 2014
10 Best Design is at the forefront for ranking web design firms due to its in-depth and consistently fair analyses. Its Best Small Business Web Design Firm Awards give prospective small businesses around the world a basis for comparison and a real benchmark for selecting the right company. The compilation below features the best and competitively priced of this niche.
Maxburst, a New York-based firm, wins the top award for providing their client base with a full range of professional, individualized services, including basic web designs to dynamic and fully functioning interactive pages. They utilize only the most cutting-edge technology to help their clients throughout every step of the process, from basic brand imaging to becoming an entirely new corporate identity.
Huemor Design is another world class web design firm based in New York. Despite its recent inception in 2011, the company has quickly become a leader in the industry, having developed over 300 different products just within the past few years to keep their clients' product pages fully optimized. Their success stems from their detail-oriented approach and their willingness to go that extra mile for client satisfaction.
Magic Logix is an award winning web design firm that's been in business for a decade with a fantastic record of aiding entrepreneurs in building strong brands. Their dedication towards their clients has led to other awards from Inc 500, Tech 200, American Design, and Marcom. They can handle just about every web design topic out there, whether it's marketing automation, e-commerce, development, social media or basic design.