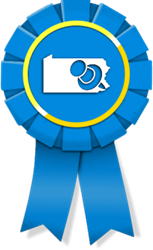 Philadelphia, PA (PRWEB) December 30, 2014
Every year, 10 Best Design ranks a variety of companies based on their own set of criteria. Top web design firms comprise one of their major categories, and they have come up with a list of the top ten web design firms in Philadelphia, Pennsylvania.
Ranked number three among the best web design firms in Philadelphia is Durkan Group. This web design firm places an emphasis on clean coding for the sake of the back-end structure of websites. They also apply CSS3 and HTML coding in accordance with modern XML and API protocols. The talented professionals of this company are also known for their abilities to create intranets and extranets for both online and offline use by customers. They incorporated novel technology, database integration, and appropriate content management systems for clients' websites of all sorts.
Ranking number two for best web design firm is BlueCadet. The major company is based in a renovated studio space that is located in the Fishtown neighborhood of Philadelphia. BlueCadet's designs are heavily influenced by the city in which they are located. The meticulous planning of the streets of Philadelphia inspired the layout of HTML code and CSS that is heavily utilized by the web design firm. BlueCadet always makes sure that mobile friendly versions of their clients' websites are available, and a single layout is present no matter what device a potential customer is using to access the website and browse the content. They emphasize the valuable attribute of responsive design when designing clients' websites.
The number one best web design firm in Philadelphia ranked by 10 Best Design is Happy Cog. Happy Cog is a web design firm that enjoys having their clients actively involved in the process of creating a strong and effective online presence. The experts of Happy Cog are experienced and knowledgeable enough that they can be counted on to design brand-building sites that are impressive in appearance and effective in advertising what the client has to offer. Happy Cog is full of SEO experts as well, so clients can expect great websites that boost their online presence and their sales as well.