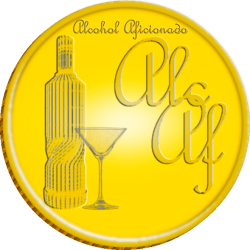 San Francisco, CA (PRWEB) December 30, 2014
10 Best Gin is an annual awards process carried out in partnership with Alcohol Aficionado. This year's winners, announced earlier this month, attain the honors through a ranking process that mixes the iron-clad science of a computerized data system and the talents of world-renowned distillers, restaurateurs and distributors to determine each best gin brand rating. Only those labels offering the finest flavors, distilling procedures and ingredients are chosen for these accolades.
Taking the top honor of the best gin brand is Hana Gin, the product of a San Francisco distillery that features Juniper berries and botanicals that gives this label an exquisite taste and a pleasant, flowery scent. Its flavor is fitting of its sleek and stylish bottle, which carries the appearance of one that might be found at a high-end perfume counter rather than on the liquor shelf. This brand is for those who seek a smooth flavor experience and appreciate taking a little extra time to stop and smell the flowers.
Coming in with the second-place win in the category of best gin brand is Hendrick's Gin, a product of Scotland that is well-known to gin lovers around the world. Distilled in small amounts to allow for the most intense lemon, juniper and orange peel flavors to come through, this gin is a suitable choice when seeking a drink to sip while dining on sweet cuisines.
Bombay Sapphire, coming from makers located in Laverstoke, Hampshire, is the third-place prize winner. This 25-year-old label continues to be an attention-grabber with its eye-catching blue bottle and the consistently desirable taste, which can be credited to its well-known parent brand, Bacardi. A label that delivers a tropical taste thanks to the inclusion of 10 botanicals, this selection is one that appreciators of fine gin should not miss.