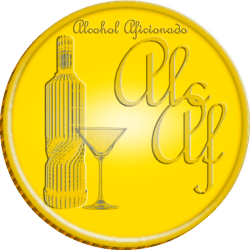 San Francisco, CA (PRWEB) December 23, 2014
Alcohol Aficionado's 10 Best Gin shares their top picks from the world of Old Tom gin. Alcohol Aficionado is recognized by professionals, connoisseurs, and press across the globe. 10 Best has developed a rating system for each beverage category that carefully examines the most important qualities of fine gin, in an effort to continue their goal of providing current information, news, and awards about the heaviest hitters in the alcohol industry. These qualities are assessed by professionals and enthusiasts that scrutinize each respective drink's design, fragrance, flavor, feel, and finish.
The Dorchester has taken the title of 10 Best Gin's number one best Old Tom gin brand on the market. The Old Tom gin brand uses their original recipe which has a rich history of handcrafted quality alcohol. Its presentation is sleek and classy, and its flavor has earned it a reputation worldwide as the absolute best Old Tom gin label on the market.
Coming in at number two for best Old Tom Gin Brand is Hayman's Old Tom Gin. It is native (and exclusive) to the United Kingdom, and its history dates back to the 19th century. Its unprecedented flavor "helps to mark the authentic English heritage that it comes from", and its smoothness and consistency of quality have helped Hayman's stay on top of the competition for hundreds of years.
Brothers Old Tom Gin, an American made Old Tom gin label, arrives at number three best Old Tom Gin brand, and has definitely found its niche in the industry, but that by no means suggests that quality has been sacrificed with this blend. It has been recommended as a fantastic base for a gin martini or a custom cocktail for gin lovers, and is the smartest choice on the list for combination with seafood.