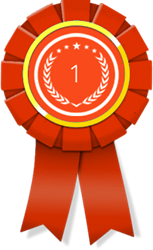 San Francisco, CA (PRWEB) December 17, 2014
Every year, 10 Best SEO gives awards to companies in a variety of categories based on their own criteria. Since search engine optimization (SEO) is such an integral part of online marketing, online reputation management has become equally important, as well. Internet marketing businesses can benefit from agencies such as those listed in the top ten reputation management agencies as they focus on responding to negative reviews or take potentially damaging information off of the Internet. The following are three of the top ten online reputation management agencies of 2014 according to 10 Best SEO.
Ranked number three among online reputation management agencies is WebpageFX based in Philadelphia, Pennsylvania. They offer their clients a complete package when it comes to internet marketing solutions, and they are known for their services in three main areas, which are creative design, UX & ecommerce, and revenue growth. WebpageFX has worked with more than 500 clients to boost their online profits so far.
SEO Image, located in New York, New York, is the number two contender for the top reputation management business. This firm prides itself on its ability to maintain clean and positive reputations for its clients. Clients with new websites can employ this firm to help encourage their customers to leave positive feedback and reviews in order to build a positive online image. If the company has reputation problems due to past issues, SEO Image will also work with them to overcome the existing image and build up a better reputation.
10 Best SEO's selection for the number one ranked reputation management agency is ThinkBIGsites.com, located in Huntington, New York. The reputation management firm knows very well that companies need to have positive reputations in order to garner new customers and keep existing ones. ThinkBIGsites.com helps firms curb negative comments as much as possible to maximize the strength of the company. As a reputation management business, ThinkBIGsites.com will even continue to work with all their clients after the websites are developed in order to maintain the positive reputation that it helped to build.