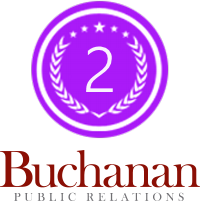 Philadelphia, Pennsylvania (PRWEB) August 26, 2014
10 Best PR (10BPR) is a sister site to the well-known awards organizations 10 Best Design and 10 Best SEO. Similarly to those platforms, 10BPR ranks the best public relations companies in the United States. This award organization has a team of experts that are online public relations specialists and who know what it takes to get good results in the public relations industry.
They have developed an analytic review algorithm that they use to rate and review public relations companies. This proprietary algorithm factors in a great many data points that are both qualitative and quantitative. 10BPR's ranking statistics include online research, reviews, client research, web traffic, previous accolades, and a number of other sources of information. The company uses this method to calculate the top public relations companies in the country and then awards them places in their top ten list of the best PR businesses. As a result of this, agencies receive a lot of attention when they make it on this top ten list.
The awards organization has named Buchanan PR the second best public relations firm in the country. Buchanan PR is a full-service public relations agency that is based in Philadelphia, Pennsylvania, but has a global reach. As the second highest rated public relations agency in the United States, Buchanan Public Relations LLC provides excellent public relations services to global corporations, regional businesses, closely held ventures, and nonprofit organizations.
They specialize in developing effective media relations and social media strategies as well as in crisis communications. The company has experienced strategists and communication specialists who work to strengthen the brand of each and every client.
This ranking website and its expert employees are dedicated to providing an accurate ranking of the best public relations agencies in the country and sharing its rankings publicly. The awards organization's main purpose is to help the visitors of its website find out about and connect with the best public relations agencies around the world.
The organization wants its visitors to find the best public relations company to hire for their needs and in their area. This public relations company ranking and awards organization is only going to get bigger and better from here on out.