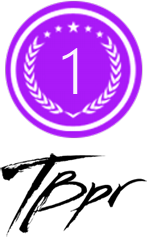 Los Angeles, California (PRWEB) August 25, 2014
10 Best PR, a prestigious public relations ranking evaluator, has declared Tyler Barnett the #1 Best Public Relations Company for August 2014.
This rapidly-growing prestigious public relations organization, has constantly committed to help clients and consumers create connections with the world's best public relations firms using an algorithmic ranking order based on a prolific qualitative and quantitative variables, including monthly listing fees and directory assistance —all on a monthly basis.
For the month of August 2014, Beverly Hills, California's Tyler Barnett Public Relations is first in the list of Top PR Companies on the website. This full-service business offers comprehensive public relations services that, because of its prime Beverly Hills location, has strong connections with the most important media outlets and agents in the United States. As such, to offer the best consumer/lifestyle public relations service possible to its clients, CEO Tyler Barnett and its skilled team of executives and copywriters focus on understanding their clients' media landscape by applying innovative techniques with no fear to innovate, push boundaries and use out-of-the-box strategies that work every time. Not only is Tyler Barnett the #1 Best PR firm online, but its dynamic and extended service has placed the business one of the best in the Los Angeles Area, constantly redefining itself with synergy, well-researched media trends, and youth.
Rounding out the top three are Buchannan Public Relations in Philadelphia, Pennsylvania, and Landis Communications in San Francisco, California.
About this company
As a recognized online public relations specialist, one of 10 Best PR's goals has meant allowing companies to gain industry recognition by their own merit and might—and, with a little (analytical and unbiased) push, their results will help them define their respective positions as publicists, while the company constantly showcases the best —all beyond a list. Using an Analytic Review that defines the best public relations firms under client research, online research, reviews, accolades, traffic and search engine optimization (SEO), anybody is more than welcome to submit a firm, but its meticulous research will display the best ten monthly organizations.