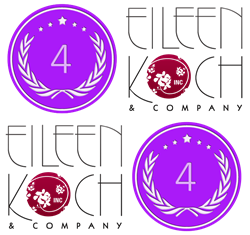 Los Angeles, California (PRWEB) August 29, 2014
10 Best PR has named Eileen Koch the #4 best PR firm. Eileen Koch & Company INC is a public relations company based in the Los Angeles area. The agency has a twenty-four year history of developing and implementing successful campaigns for its clients. The company uses proven branding and marketing strategies to ignite the careers of its clients in a host of industries. Eileen Koch is global in scope, but still gives its clients the personal, professional attention that they need to reach their goals.
10 Best Public Relations is an organization that ranks the top public relations companies in the United States. Its well-regarded sister sites 10 Best Design and 10 Best SEO rank the best graphic design companies and the best SEO companies respectively. A team of experts who specialize in online public relations and have much experience in getting good results in the field of public relations are the foundation of this PR awards organization.
These experts created an analytic review algorithm to review and rank the country's public relations companies. With this algorithm, they can factor in quantitative as well as qualitative data into their rankings. The algorithm uses the company's proprietary analytics. Some of the factors that the algorithm uses include web traffic, previous accolades, reviews, online research, client research, and other ranking sources. With the company's algorithm, its team of experts calculates the top public relations companies. Then they rank the public relations agencies against each other and the best ones are awarded with places on the top ten list of the best public relations agencies. It is an honor for a PR company to reach the top ten on this list.
This awards organization is devoted to making an accurate ranking of the best PR agencies and sharing with the visitors of its site. It wants to help the site's visitors connect with the best PR companies and find the company that will best suit their needs and that is in their area. The ranking organization is committed to helping its visitors find a public relations company that will best help them with their brand.