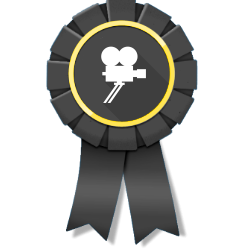 San Francisco, California (PRWEB) February 09, 2015
10 Best Production is a group of experienced production industry professionals that collaborate to select high quality video content creators.
The experience and knowledge of the 10 Best Production team allows them to have a discerning eye for quality in production, and they have recently united to award production companies demonstrating excellence in the field. These awards include Best Video Production Company, Best Corporate Videos, Best Explainer Videos, Best Online Video, Best Training Videos, and Best Kickstarter Videos for the year.
In the category of overall video production company, 10 Best Production has named Studio City-based Dark Horse Entertainment production company as the best firm in the list. Founded in 1992 by Dark Horse Comics creator and publisher Mike Richardson, Dark Horse Entertainment has produced hit films such as The Mask, Timecop, and Hellboy, among others. Upcoming projects for Dark Horse Entertainment include Tarzan, which stars Alexander Skarsgard and Margot Robbie and is being distributed by Warner Bros., and the science fiction television series Dark Matter, which will premiere on Syfy this spring.
10 Best Production's second choice on the list of the 10 leading firms of 2015 is Blue Sky Studios. Blue Sky's filmography is an impressive list of animated films that includes the Ice Age series, the Rio series, Horton Hears a Who, Robots, and Epic. Blue Sky's striking animation style is easily recognized, and its films are loved around the world by audiences. The Ice Age series itself has grossed an incredible $2.8 billion worldwide, making it the second highest grossing animated film franchise of all time.
The third on this list is Demo Duck out of Chicago, Illinois. Demo Duck provides unique live action and animated explainer videos for small businesses and even large corporations such as Netflix and Panasonic. Demo Duck is bursting with talent, and the high quality of the videos they create and the results these videos produce for businesses are a testament to the company's excellency.
10 Best Production is proud to acknowledge the accomplishments of these firms in the field of video production.