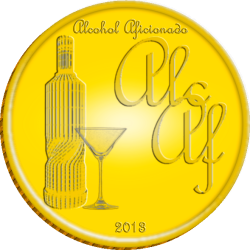 San Francisco, California (PRWEB) February 19, 2014
Alcohol Aficionado, a web publication for information about the spirits industry, was first created several years ago with the goal of creating an interface through which experienced alcohol professionals could reach out to the largest population of product consumers. Their online platform awards amazing brands across genres of spirit, provides a comprehensive history of alcohol, and generally puts a modern twist on an often highly traditional product category. They tout, "[We] believe strongly that it is the duty of the alcohol industry to speak to global drinkers on their terms." 10 Best Rum is made up Alcohol Aficionado's team which focuses specifically on rum. They live and love rum over all else. As they launch this new website, they have also released a brand new ranking of the Best Rum Brands.
10 Best Rum has created an algorithmic system for reviewing rum brands which checks through data points entered into a equation-based program. The algorithm was derived from the input of its team of industry professionals who have worked in distilleries, restaurants, and branding & marketing. They have also consulted with well-known sommeliers from San Francisco to New York to create what they are calling the 10 Best Rum Analytic Review. Taking this algorithmic and programmatic approach has allowed them to pour over a much greater number of brands and pass judgments to select their winners.
In this first ranking, the 10 Best Rum Brands were chosen, and Ron Zacapa Rum achieved first place. Ron Zacapa was founded in 1976 in the mountains of Guatemala. This premium rum brand includes slowly aged, carefully selected ingredients which are processed at an altitude of 7,400 feet above sea. Ron Zacapa is truly an elite brand of rum.
Coming in second place is Motu Rum. This brand believes that rum is more than just its packaging and flavor. They are committed to the process through which it is made. It's name "Motu" comes from the Polynesian word for "Island," and in fact, it has been served to nobility, kings, and queens at the Coronation of the Late King George Tupou V in the last Kingdom of the South Pacific, Tonga.
The Havanah Club has long been heralded as a top rum brand, so it's no surprise that their Máximo label has made it into the third position on 10 Best Rum. Its quality and feel pay a wonderful tribute to the Cuban roots that inspired it, and its amazing taste has set it apart from brands worldwide.
The full list of the 10 Best Rums are as follows:
1) Ron Zacapa Rum
2) Motu Rum
3) Havana Club Máximo Rum
4) Vizcaya Rum
5) DonQ Gran Anejo Rum
6) Cruzan Single Barrel Rum
7) Ron Barceló Rum
8) Santa Teresa Selecto Rum
9) Rogue Dark Rum
10) Kinkynero Dark Rum