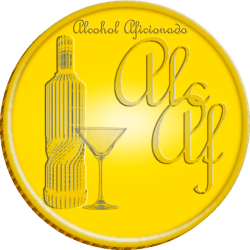 San Francisco, CA (PRWEB) February 07, 2015
10 Best Rum has just released the list of winners in their best rum brands competition. The judges are some of the most recognized distillers, restaurateurs and distributors in the world. Their dedication for the drink, along with their intricate scientific approach, is what makes these awards truly unique.
Awarded the number one spot as best rum brand is Ron Zacapa Rum. It is available in two different blends, which is why Ron Zacapa Rum has made it to the top of the list. Rum lovers can choose from Zacapa 23 that has a sweet and fruity flavor that comes from the mixing of raisins and butterscotch or they can choose Zacapa XO that has a sweet and spicy flavor that comes from the drink's aging within cognac barrels.
Coming in at number two on the best rum brands list is Moto Rum. This tropical flavored rum reflects its origins from the South Pacific. Moto Rum can stand alone as a fruity and tropical drink. This distinct flavor comes from the use of fermented sugar cane blending with the spice and nutty flavor that the islands are known for. Pair that with the aging process of the rum in the same French oak barrels that cognac goes in and it creates this truly unique drink.
Rounding out the top three of this award is Maximo Extra Anejo Rum. This rum has its origins in Cuba and has alcohol content by volume of 40%. This sweet and smoky rum is packaged in a clear bottle that accentuates the amber color of the rum. Maximo Extra Anejo Rum has a sweet and nutty flavor that brings about a sense of fulfillment through its dark chocolate, vanilla and dried fruits taste. This is definitely rum that is best savored by sipping it slowly to enjoy the full array of flavors that are blended within this sweet drink.