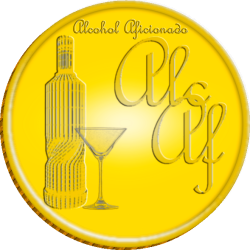 A single place to fine the most current industry news, awards, and information about their favorite spirits.
San Francisco, CA (PRWEB) December 22, 2014
Alcohol Aficionado's 10 Best Rum shares their list of the best in the world of silver rums. 10 Best Rum and Alcohol Aficionado's have joined forces to achieve the goal of providing "dedicated drinkers of any and all alcohol a single place to find the most current industry news, awards, and information about their favorite spirits." A team of industry experts, from connoisseurs, to distillers, to distributors, ranks each drink in terms of design, fragrance, flavor, feel, and finish, in order to find the ten best, most distinct, and most deserving beverages in each category.
This time around, 10 Best Rum has selected as the number one best silver rum brand, Atlantico. Atlantico Rum has combined hints of exotic spices, herbs, and fresh fruits to create a flavor that truly transports the drinker to their own private island. Its signature taste is a "voluminous, abundant, and bountiful" blend of high-quality ingredients that makes Atlantico a step above the competition, and a leading silver rum brand.
Trailing as a close second as the best silver rum brand is Rhum Barbancourt White Rhum. There's no lack of spice kick here, but the sweet contrast created by the mango, nougat, and banana flavors are undeniably appealing. This Haitian rum is great for sipping, but even more perfect for mixing in any cocktail.
Spirit of Texas Straight ranks number three as the best silver rum brand by 10 Best Rum, but it's certainly number one in attitude and boldness. Its sleek presentation compliments its unique twist on silver rum, combining "subtler, fruitier undertones" with the exotic spices and herbs that contribute to a truly classic silver rum taste. Spirit of Texas has truly crafted a high-quality rum with this blend.