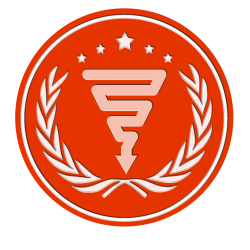 San Francisco, California (PRWEB) August 29, 2014
10 Best SEO (10BSEO) is a website that has a ranking directory of agencies working in the SEO field. The company running the site is based in San Francisco and its team of employees includes experts in the field of online marketing. The company is proud to research and compile a list of the best companies in the trade of SEO, as well as a variety of adjacent online marketing categories. For the first time, 10BSEO has announced their plan to release brand new awards in the field of SEO lead generation.
The company's experts rank SEO companies based on both quantitative and qualitative data. Their formula reviews firms, taking online research, client research, reviews, traffic, previous accolades, a monthly listing fee, and other SEO rankings into consideration.
They also make use of proprietary analytics and other ranking sources. The company is working hard to create the largest database of SEO companies and has a map, so that visitors can find SEO companies near them to help with their websites. The company's goal is to make it easy for visitors to its web pages to find the best SEO firms and decide which one will be best fit to work with their company with no trouble at all.
This month, 10 Best SEO has announced plans to release awards for top lead generation SEO agencies. Lead gen. companies often use a combination of social media marketing, which is abbreviated SMM, SEO, and other forms of online marketing to generate leads for clients. The leads they are able to get are generally a result of increased traffic and notoriety. Lead generation firms to be ranked on 10BSEO are top providers of this service and can tailor campaigns to each of their client's company & goals, regardless of industry. Many companies claim that they are the top lead generation SEO agency, but this website will use its ranking system to more definitively state which companies are truly one of the best for this type of online marketing.
Besides the award for the top lead generation agencies, the platform provides awards for companies in other categories of the SEO field. Visitors are able to see the top enterprise SEO firms, local SEO companies, and global SEO agencies to aid searchers and help them get exactly what they need. There are also awards for SEO PR companies, reputation management companies, and social media marketing as well as an award for the overall best agencies in the field of search engine optimization.